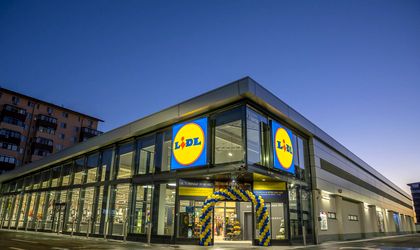 Lidl continues to invest in Romania and inaugurates a store in Luduș, Mureș County, on the 17th of September. The store is located on 1 Decembrie 1918 Boulevard no 13 and has a electric charging station for electric cars.
The new Lidl store in Luduș has a sales area of approximately 1,300 sqm and over 120 parking spaces, as well as a car charging station for electric cars, with the possibility of charging two cars at the same time. With the new store opening, around 20 new jobs will be created.
The store's opening hours will be from Monday to Saturday, between 7:30 and 22:00, and on Sunday between 8:00 and 20:00.
Lidl constantly optimizes the format of the stores to improve customer experience, to create a better work environment for employees and to be environmentally sustainable thanks to the use of modern solutions and technologies. Thus, the new Lidl store on 1 Decembrie 1918 Boulevard, no 13, replaces a unit located at the same address, which was closed in March, 2020, because it no longer met the company's standards in terms of sustainability and customer experience.
Moreover, by using advanced technologies in the construction field and in accordance with environmental protection regulations, the new Lidl store in Luduș has modern solutions and technologies, which ensure high standards of energy efficiency. These include the LED lighting system, with motion sensors, that will help to save energy, the heat recovery systems integrated in the ventilation installations or the electric car charging station.
Also, based on the official recommendations of the authorities, Lidl makes a series of suggestions for customers, published both online and in stores. Among the most important guidelines are the card payments, avoiding crowded areas, touching only the fruits and vegetables they want to buy and keeping the distance from other people. In the new store, there will be floor signs in the ​​cash registers area to help the customers keep the recommended distance from those around them. At the same time, in order to limit the spread of the SARS-CoV-2 virus, Lidl appeals to customer solidarity in order to comply with both the authorities' recommendations and individual preventive measures during shopping.
The opening of the Lidl store in Luduș continues the company's strategy to offer Romanians the best quality products at the best price every day, in a wide variety of assortments. Lidl manages to fulfill this mission by constantly investing in sustainability, the company's actions being based on efficiency and sustainable development efforts. In addition, Lidl consistently promotes the collaboration with local producers, so that many of the quality brands that are being sold in the stores are produced in Romania.