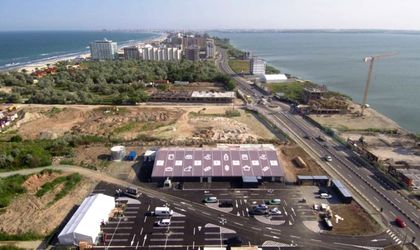 Retailer Kaufland opened today its first hypermarket on the Romanian seaside. It operates in a tent located in Mamaia resort. This is the second tent hypermarket opened by Kaufland, after the one in Sovata last year.
The new temporary unit will remain open until September 15. It has a commercial surface of 1,400 sqm, and a parking of 112 spots.
The summer hypermarket is tailored to the needs of holiday customers who will find vegetables and fruits, fresh produce, basic foods, pre-packaged meats and cheeses, snacks, sweets, drinks, non-food items, beachwear, camping and barbecue articles , drugstore items and a district dedicated to cold drinks.
This is the first Kaufland store opened in the financial year 2018 – 2019, the company planning to open 10 new hypermarkets in this exercise and doubling the investment budget allocated to the expansion and modernization of the network to EUR 200 million.