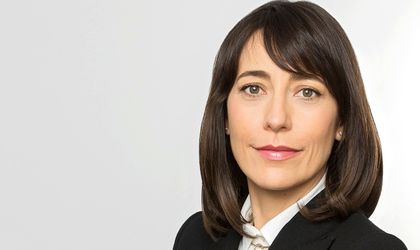 Starting this month, Interbrands Orbico becomes the most important player on the FMCG distribution market in Romania, once the merger is completed. Thus, the company brings customers an integrated portfolio of over 200 brands and 12,000 products in categories such as tobacco, perfumery, household, food and non-food.
Interbrands Orbico's portfolio partners include Philip Morris, Procter & Gamble, Bolton (Rio Grande), Lindt, Kellogg's (Pringles), Duracell, Fater (Ace), Klintensiv, Dalli (Bonux), Tchibo, Wella, Coty, Converse, Revlon.
The company's management brings together members with professional skills in marketing, sales and logistics, namely Ioana Boghenco – Chairman of the Board and General Manager, Ivanka Ivanova – Board Member and Chief Operating Officer, and Laurențiu Lăcătușu – Board Member and Commercial Director.
"We are confident in the new beginning, in the opportunities created by this union of forces, both for the benefit of our partners and the company. Our mission is to bring value to our people, partners, customers, consumers and society, offering complete solutions, ready for the future, in the FMCG and Beauty industries. `We are stronger together`, this is our motto. We bring value through the digital and logistical solutions offered, through a very wide range of quality products and a vision based on performance. The main benefits of the merger are the use of synergies to their full potential, in order to develop and improve services, modernize processes and systems, streamline logistics capacity and maximize the potential of distribution channels for all brands in the portfolio," said Ioana Boghenco, General Manager of Interbrands Orbico.
The company aims at three major development directions for the near future: the launch of the digital business-to-business platform, the automation of flows and logistics capabilities and the implementation of new business models related to conventional distribution.
At the same time, attention to the needs of employees is a priority, so that the approximately 2,000 employees of the company will be able to benefit from new opportunities for specialization and professional development, both locally and regionally, in order to continuously motivate the organization.
Orbico Group sales, so far, at European level, are about 3 billion euros, of which 800 million euros are generated by the Romanian market. Interbrands Orbico's goal is to exceed the € 1 billion threshold in the next period.
By A.M. Filip