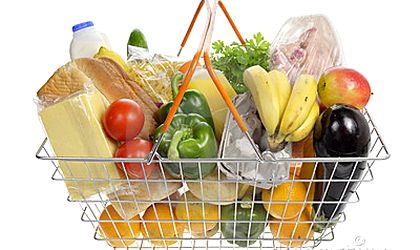 The volume of consumer goods purchased by Romanian households dropped one percentage point in 2011 y-o-y, while expenses inched up by 5.4 percent, announced market research company GfK Romania. The hike in value was mainly generated by inflation says GfK.
Higher prices drove up expenses with food products by 12 percent last year. Romanians also spent more on personal care products (+7 percent) and house cleaning products (+6 percent), but chose to allocate less money for drinks – bottled water, soft drinks, coffee, beer – (-2 percent).
The sharpest volume declines were registered for carbonated soft drinks (-9 percent), tablet chocolate (-8 percent) and ground coffee (-6 percent). Yoghurt sales went up by about 4 to 6 percent while double digit volume increases were reported only for some categories of household cleaning products such as cleaning solutions for windows (+13 percent).
Consumption of private labels represented 9 percent of the market last year (value) up from 7 percent in 2010. Modern retail represented 48 percent of the expenses made by Romanian households with consumer goods last year, up 3 percent y-o-y.
The most dynamic retail formats in 2011 were hypermarkets and supermarkets which reported increase of 16 percent and 14 percent in value, mainly due to attracting more shoppers.
Simona Bazavan