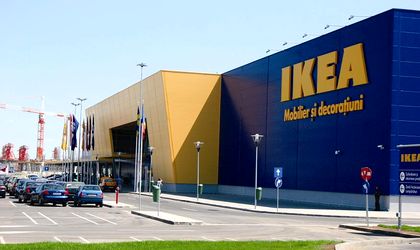 In the 2019 financial year (September 1, 2018 – August 31, 2019), IKEA Romania's sales exceeded EUR 160 million (excluding VAT) – representing a 15.2 percent increase in total sales and 35 percent in e-commerce, compared to the previous year. The share of online sales in total turnover amounts to almost 25 percent, which places Romania in the leading position within the Ingka Group, followed by Croatia (20.1 percent) and the United Kingdom (18.2 percent).
"We are very pleased with our performance in Romania and we are proud that it has continued to be one of the fastest growing markets. We've opened Pallady, the largest IKEA store in south-east Europe, as well as four collection centers throughout the country, having ended the fiscal year with a total of 1,344 employees, which represents an increase of 20.4 percent compared to the previous year. We will continue to invest in both our people and new formats, to make IKEA even more convenient, accessible and sustainable for more people in Romania," said Sara Del Fabbro, Country Retail Manager for IKEA SEE.
Over 3.6 million people visited the Baneasa store, almost 22 million visitors accessed the IKEA website, while over 202,360 orders were placed online. Of the more than 20 million IKEA products that arrived in Romanian homes, 62 percent were furniture items and 38 percent were accessories. The OFTAST accessory family and the LACK furniture family were the most popular, with the INGOLF chair and OFTAST plate being the best-selling of their categories.
IKEA has also continued its social initiatives: in March, a call to action and a CEO-level working group were launched for gender equality, a network of companies and organizations advocating for equal representation of women in leadership positions, equal pay for the same work and equal opportunities for women and men. The initiative currently gathers 9 companies with over 10,000 employees in Romania, proposing to extend it to as many organizations as possible and to have a stronger social impact.