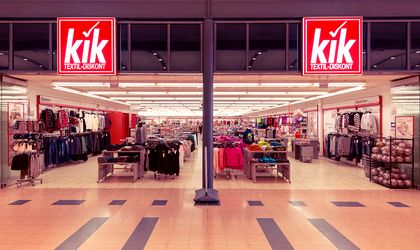 Kik Textilien, one of the ten largest players on the German retail sector, has officially confirmed that it will open its first units on the Romanian market this year, adding that it is also giving up on plans to enter the US market for now, due to the global trade war that also affects the European Union, according to Profit.ro.
Kik Textilien sells clothing at low prices, as well as various accessories and stationery items. The company has around 3,400 stores in Europe, including 2,600 in Germany, and the company has over 25,300 employees. It is aiming to reach a total of 5,000 stores across Europe.
In 2016, Kik's sales exceeded EUR 2 billion, the highest since 1994, the year the company was founded. Kik is part of the Tengelmann group, which sold its Plus store network in Romanian in 2010 to Lidl. Tengelmann also owns the OBI brand, which came to Romania in 2008 but withdrew in 2015.