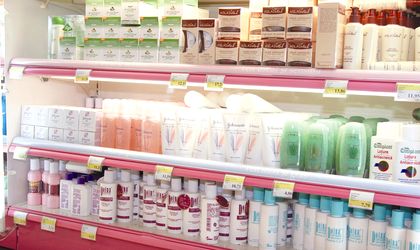 Romanian cosmetics manufacturer Farmec Cluj-Napoca saw sales reach roughly RON 37 million (approximately EUR 8.5 million) in the first four months of 2012, up 8 percent y-o-y.
After its sales increased by 15.6 percent in 2011 against the previous year, totaling RON 110.9 million (EUR 26.2 million), Farmec says in light of the present economic context it has lower expectations for this year, hoping for a turnover increase of 5 percent.
In the first four months of this year Farmec was market leader on the face-care products segment with a 24.1 percent market share in volume and came in second in terms of value with a 16.4 percent market share, according to data from AG Nielsen. It owns brands like Gerovital and Asla Vital.
Simona Bazavan
Read more about Farmec's plans this year in next week's print edition