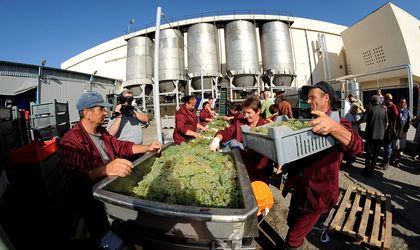 Constanta Court has approved the insolvency request of Romanian wine producer Murfatlar, the company has announced. Murfatlar was forced to take this step after being faced with cash flow problems, said Cosmin Popescu, the company's GM.
"The main consequence of the slow money recovery rate – a general characteristic of the business environment at present – is that it makes it difficult to pay off outstanding debts," he explained.
Murfatlar, the largest wine producer in Romania, said the insolvency procedure will not affect its objectives and development plans.
Last year the company invested EUR 550,000 in opening a new winery dedicated to premium wines, and has also announced plans to invest in attracting more tourists to its production facility near Constanta.
After reporting RON 140 million (approximately EUR 33 million) worth of sales in 2010, Murfatlar saw its turnover hike to RON 180 million (approximately EUR 42.5 million). The growth came from expanding its network of wine stores to 125 outlets.
Simona Bazavan