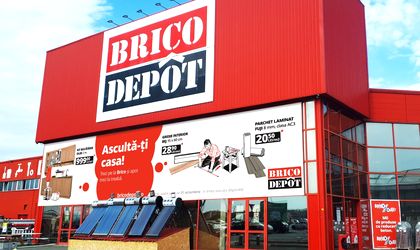 Brico Dépôt obtained the DEKRA certification for the successful implementation of all safety and prevention measures against the spread of COVID-19 virus, in all its stores across the country and at the company's headquarters. Therefore, Brico Dépôt becomes the first DIY retailer in Romania to receive this certification.
DEKRA "Trusted Facility" is an international standard which confirms that all the locations where Brico Dépôt Romania operates are safe and trustworthy facilities, compliant with the recommendations of the World Health Organization (WHO) and the local authorities.
'For us, protecting our customers and colleagues in the front line has been essential from the very first moment when the pandemic started, in order to ensure their safety. This certification confirms once more that we assign constant efforts and investments in this area and that we are a reliable partner for our customers and collaborators', stated Adela Smeu, CEO, Brico Dépôt Romania.
'Rigorous field inspections have shown that Brico Dépôt meets the highest standards of hygiene and safety and that all protection measures undertaken during the pandemic were properly implemented. It is an important recognition that engages us because we want to remain DEKRA certified at least for the whole year', added Răzvan Cherbel, Security Manager at Brico Dépôt.
'DEKRA's Trusted Facility standard developed in Germany has many criteria for assessing the safety of spaces and is granted only after field assessments and controls, which makes the process complete, rigorous and correct. Our audits are carried out through checklists based on the main international recommendations and protocols from the World Health Organization, but also local, from national agencies and authorities. Thus, we took into account 134 evaluation criteria both in checking the documentation provided by Brico Dépôt, as well as during the visits to headquarters and in all 35 stores where we examined sales spaces, the spaces for employees, those for goods reception and for storage', mentioned Ionuț Muntean, Managing Director of DEKRA Romania.
DEKRA is a global provider of audit and certification services, operating in approximately 70 countries. The certification was granted following an extensive audit process, with numerous evaluation criteria which cover areas like: information and communication on COVID-19 and related prevention measures; personnel protection; special attention to maintenance and equipment (including the one for air conditioning and water supply); supervision of goods and services deliveries in compliance with the measures in force.