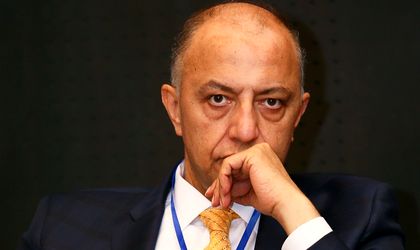 Nawaf Salameh, CEO, Alexandrion Group, says that the company will invest at least USD 100 million over the course of five years for the development of a distillery in the US state of New York.
The company has already invested USD 10 million in the land. He said the first whiskey of the group made in the US will be on the market next year.
"We will do an American company, American product, it will be exported around the world," said Salameh during the second Country Focus Community Forum organized by Business Review.
He said the new investment will help the group expand its export footprint. At present, Alexandrion exports in 50 countries in Europe and around the world.
Salameh said the starting investment will stand at USD 40 million and the US state will provide around USD 10 million worth of lower taxes over the course of a decade. For instance, the taxes for employees will be lower.
The executive added that the group is also looking to expand its presence in the local tourism sector. Salameh said the New Montana Hotel, acquired by the company last year, will double its number of rooms that currently stands at 200.
"Next year, we will build in the same area another 200 rooms. It will be the biggest in the mountain. We will invest in the big cities, but never in the seaside (locally –e.n.)," said Salameh, adding that the group doesn't plant investments in the local Black Sea due to the short holiday season.
"He said that the investments will be in Greece or Cyprus," said the CEO on seaside investments. He said there could be a joint venture between operators in Greece and Romania, and tourists could spend one week in Greece and one week in Romania.