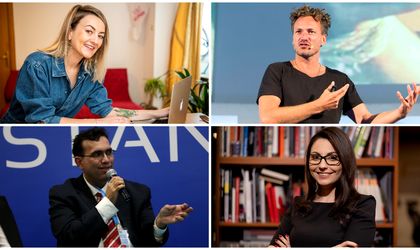 The first digital nomad village in Europe opened on the tiny volcanic island of Madeira, one of the two autonomous regions of Portugal. Digital Nomads Madeira launched on February 1 and it aims to attract digital nomads – people who travel the world while they work remotely. The project has been developed by the Regional Government of Madeira, through Startup Madeira, and with the help of a digital nomad consultant.
By Romanita Oprea
The closure of offices due to COVID-19 has greatly increased the number of people who can work remotely. 3,000 people have already registered for the project, which can host 100 nomads. The Madeira islands were voted the World's Leading Island Destination for the sixth consecutive year in the 2020 World Travel Awards. Nomads are expected to have "a very positive impact on Madeira Islands, by staying for longer periods of time, building a community, helping to fight the reduction in tourism and the seasonality of the tourism market." The project has also teamed up with local businesses such as real estate, hotels, and rental car companies for the nomads to use.
The pandemic and the drastic restrictions imposed by most countries have forced people to change the way they interact and behave and, ultimately, the way they work and feel about their workplace, their job, and themselves. Once restrictions are lifted in some countries and areas, people will be able to take remote working to another level, which has led to the term "workaction" gaining more and more popularity and even being used as the newest HR tool. Not only do employees prefer to work from different locations than their homes (renting a place in another city or country, in the middle of nature, or even in cities with lower rates of infection), but HR teams in companies are also looking at it as a new wellbeing tool. By taking time away from overly-used spaces at home or the surrounding areas, employees become more productive, efficient, and creative. Moreover, companies could also send groups of employees on workactions together, resulting in better brainstorming and ideas than online sessions. Of course, they need to make sure that proper safety measures are in place. "With the increasing burden and boredom of working from home and the consistent anxiety and stress around job security, some millennials and post-millennials are willing to take workcations in the hills, a farmhouse or even move to the outskirts of a city for some time, to take a break from their home office and daily routine," writes livemint.com.  According to HR Technologist, workations have emerged as a popular engagement strategy for organisations in the US and Europe as collaboration tools, while advancements in workplace productivity technologies have made it easier for employees to stay in the loop on work while enjoying time off in remote locales. Although there is no dictionary definition for it yet, according to Michael Metcalf, writer for Timetastic, a workation generally entails working remotely while resting only at the usual times (after the workday or on weekends, assuming that you work a standard five-day week). The main difference between workationing and working remotely is based on the amount of time spent on a workation versus working remotely. While a remote employee is completely offsite and works from wherever they're geographically located at all times, a workationing employee is merely working remotely while on a temporary trip away from the office.
More than an HR tool
According to Anca Teletin, chief operations officer at Grapefruit, once the whole team began working from home, even though they were a bit nervous at first, they were surprised to see that productivity actually increased by 10 percent. Their approach hasn't changed much, as they were already open to the idea of having employees work from home once in a while. Now, they believe that employees can be given more freedom to choose where they want to work, as they know best what helps their productivity. "The pandemic has truly changed the way we see traditional offices. I've seen a lot of companies adopting the hybrid approach to working rather than going back to the office-only approach. While some are still the most productive at the office, some are really productive in the comfort of their own home. As long as there's balance, the hybrid approach could be beneficial to some companies," Teletin explained. So far at Grapefruit, no employees have asked for a workcation. But if a request were to come from an employee, Teletin states that their approach would be as open as usual. "We've always been flexible and understanding with our colleagues. From flexible working hours for parents to monthly WFH days (before the pandemic), we always sought ways to make our employees' work environment more enjoyable and flexible. Therefore, we will keep an open mind towards workcations as well, but we'll wait until we receive this type of request from our employees," added the Grapefruit representative.
Cezar Dumitru, one of the most influential travel bloggers in Romania – Imperator Travel – who also has a background of working in multinationals in roles that involved a lot of travelling and remote working, believes that workactions are not necessarily an HR tool, but a health tool. "Ideally, a healthy environment should be a mix of face-to-face interactions (which obviously help a lot) and away time, obviously when the nature of the business makes this possible. This is a worldwide trend and Romania is not excluded. In some industries like creative or IT, the trend started before the pandemic, but the pandemic forced even companies that had considered this practice a no-no to take it into consideration, even for the post-pandemic world. After this year of work-aways and the advent of high-speed 5G internet networks, the workplace of the future will be a mix of working from home and working from office. At the end of the day, there are significant cost savings involved, especially in terms of space rentals and business travel," Cezar Dumitru explained.
Personal experiences
Iunieta Sandu, Freelance PR & Content Creator and NO.MAD Talks Founder, recently returned from a productive workaction in Romania. She has been working as a freelancer for four years now and, during all this time, she has created a habit of being able to work from different spaces, as well as different countries and cities. At the end of February, she went to Casa Domestic, a cozy house designed for people who want a change of vibe while they continue to work. The house is located in Vistea de Jos, a small village near the town of Fagaras. "For me personally it was a blast – it felt so refreshing to forget about the traffic noise, the smell of the city, and all the flood of news and information online. I had much more focus there. I chose the location with the help of a friend, who made this recommendation. I plan to go work in a new place or city every month, even if just for a few days. Whenever I do this, I feel more creative and productive and I always come home with more ideas and renewed energy. When I change my workplace, motivation comes faster. Of course, I also hope to travel and work abroad," said Iunieta.
Some people may choose to go on workactions in other countries, as did Thomas Kolster recently by going to South Africa. He said he'd always had a special relationship with South Africa, as it's the place where he wrote his first book, which brought him international recognition in the advertising world – Goodvertising. "I have colleagues who are from here and quite a long history with the place. And for me, this time around was combining a couple of business meetings, catching up with colleagues, as well as having the opportunity to relax. Before deciding to come here I first read some recent news, then I checked with the hospitals here and obviously looked at the pandemic rates and the lockdown situation in the country. When you do business, you have to travel. I do see myself as a Dane, a European, and if the situation allows me to travel to certain countries where I do have business interests that I can combine with a little bit of private relaxation, then I would definitely go," Thomas said.
Travelling turned out to be a very good decision, as it brought him inspiration and made him happy to be around people and meet new ones. "We've all been through challenging times, and we haven't been able to connect with new people. It was an opportunity for me to exercise more. I was stuck in Europe during the winter and wasn't able to get too much sun, so now I feel refreshed and inspired, and extremely happy to be able to continue to do business for South Africa, which is crucial for the local economy," added the Goodvertising and Hero Trap writer.
Moreover, he agrees with Cezar Dumitru's opinion that workactions can become an important trend in the future "It's a good way to show that you treasure your employees, to give them renewed energy. It's a very difficult time for all of us and people don't need to be in an office every day; it's a great opportunity for employees, as long as they do it safely, and obviously they must show respect for their own country by following rules and regulations, and do the same in the countries they visit," Thomas added.
With benefits such as time flexibility, more quality time for themselves and/or their families, new perspectives, a change of air and landscape that can bring more creativity and new ideas, how can workactions boost efficiency and productivity? What other advantages are there? "I wouldn't really go for productivity, but for more pleasure in working on a task. Work won't feel so restrictive when people see that their company is always there for them. They would definitely be happier and more passionate about their work. But the reason I won't go so far as to say they would be more productive or efficient is because it depends on the location they choose to carry out their work. If it's a place that is full of distractions, they might not be as productive as they hope to be," said Anca Teletin.
"Workationing allows you to travel for longer periods of time than you could with traditional holidays. They also allow you to shake up your working environment and potentially gather inspiration from being in a new place. For people in creative or knowledge-based professions, this can be especially valuable," writes fairygodboss.com.
At the same time, as Cezar Dumitru points out, the main downside of remote work is the lack of human interaction that would happen the office. "The coffee breaks, the quick words exchanged on the corridors, getting lunch together (either in the restaurant next door or sharing a takeaway in the office kitchen) helps a lot in terms of team building, smoothing out problems, and creating value for the company. I tend to believe that a mixed approach will prevail in a post-pandemic world – some days away, some at the office," concluded the Imperator Travel representative.