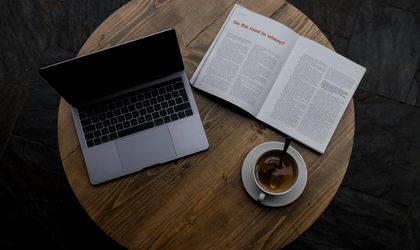 The best-paid freelancers and self-employed people (owning a PFA) in Romania are IT&C specialists and engineers, who earn, on average, between €2,500 – €4,500 per month, shows data aggregated by SOLO, Romania's first 100% digital PFA management service, based on the analysis of the average monthly income of almost 4,000 professionals currently using the platform.
The list is continued by marketing specialists, with monthly incomes between €1,500 – €2,500, doctors (€1,300 – €1,500/month), artists (€1,200 – €1,400/month), real estate agents (€1,200 – €1,300/month), photographers and videographers (€800 – €1,000/month), as well as teachers and coaches, who work part-time (€700 – €1,000/month). At the opposite end are ride-sharing and delivery drivers, who earn €600-800/month, and beauty service specialists (€500-600/month).
According to data from the National Trade Registry Office, there were 430,073 active PFAs in Romania at the end of 2022. Of these, 31,862 PFAs were set up nationwide last year, 11% more than in 2021, and of this total, SOLO set up around 11%.
The same statistics show that of all existing PFAs nationwide, 60% are owned by men and 40% by women. The trend is also reflected in the data analyzed by SOLO – 64% of PFAs set up and managed on the platform are owned by men and 36% by women.
At the top of the counties with the highest number of active PFAs is Bucharest, with a total number of 33,871 PFAs (of which 6,439 were set up in 2022), followed by Cluj, with a total number of 20,972 PFAs (1,998 set up in 2022), and Bihor, with a total number of 20,078 PFAs (1,509 set up in 2022).
At the national level, historical data show that agriculture is the most common field for which people choose to set up a PFA. However, recent years have brought considerable changes in the services area. Market dynamics have made PFA a very good option for those working in areas such as IT&C, marketing, or courier and ride-sharing.
"The number of people choosing to work on their own is growing in Romania, as more and more professionals prefer flexibility and autonomy in the workplace, so if they don't feel their needs are being met, they choose to move towards an entrepreneurial or freelancing career. On the other hand, instability in the market also drives people to find new activities to increase their income, and PFA is an easy and legal way to do this," says Annemarie Fabian, Head of Growth and co-founder of SOLO.
Young people are increasingly interested in freelancing and entrepreneurship
According to a national survey conducted in urban areas by Unlock Research on a sample of 1,000 respondents aged 18-55, 10% of respondents' biggest wish for 2023 is to start their own business.
Furthermore, the same survey shows that 69% of currently employed people are interested in being self-employed in the near future – either exclusively self-employed (21%) or as an additional job to increase their income (48%). The willingness to give up a steady job in favour of a personal business decreases with age, with people interested in starting a business generally aged 25-35.
"In Romania, young people have become increasingly interested in entrepreneurship and freelancing in recent years. While until a few years ago starting a business was something you did after 40 or maybe even later, after you already had a career and a good knowledge of the field, now many young people actually choose to start their career with a business. It is very important that they have the necessary support in this process, and here we are not only talking about business education but also about financial education, which is vital in this process", says Alexandra Cojocaru, Unlock Research Partner.