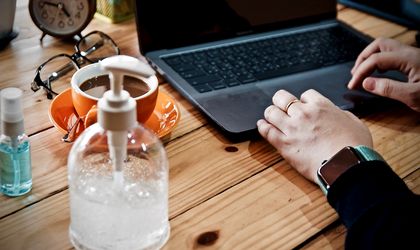 The advancements in technology have enabled remote work to gain traction for the past ten years. A 2019 survey revealed that more than eighty percent of businesses are offering remote work while others are also planning to do the same. But, nowadays the number of employees who have been asked to work from home due to social distancing guidelines are more likely to be millions, although the official count has not yet been released. Generally, individuals who are given the chance to work from home are those that are capable of doing knowledge work. These are the people involved in finance, design, education, technology, and some from chosen engineering fields. If you are among those lucky people who plan to work from home, then read further to know what you need to prepare. 
Create a resume website.
Working from home would also mean you will need to look for an employer that will allow you to do so. And, since everything will be set up remotely, you will need to show up for job interviews online. In other words, you also need to prepare a resume that your potential employer will read and view online. Ditch the thought of writing a resume on paper, or attaching your resume document via email. You have to make a really good impression of showing off your tech-savviness. Luckily, you can have an AI resume website builder to help you do just that. If you have a resume website, then the hiring manager will be able to get a good idea of just how well-versed you are in developing and designing websites. It also speaks volumes about how competitive you are in this highly techy world, thereby increasing your chances of getting hired.
Get a good workspace.
Working from home doesn't necessarily mean you have to make some renovations regarding the physical space within your home. All you need to do is to move some furniture and make sure you have a comfortable desk and computer chair. Of course, you have to consider your work-style when making certain arrangements in your home's indoor setup. You may choose to set aside a quiet corner in your bedroom as your workspace or put your desk in the living room. Make sure that a messy kitchen, noisy kids and a chaotic background will not be seen by your interviewer as soon as you turn on your camera. Your workspace has to be positioned in an area where you can have easy access to all the resources you need while having only very little to no distractions at all.
Secure your digital environment.
Home network security measures have to be employed so it will have the ability to block and filter sites. You also need to create backups and install a proxy service. These things are crucial if you want to protect your home network from hackers and any other threats. A safe digital environment is also important, especially if your job entails handling sensitive information. Any confidential information in your home network must be protected against any threat posed by theft and ransomware. 
You may find yourself making adjustments with your new "home office" but this may not take too long before you can get used to it and leapfrog in terms of your productivity level. Besides, this new work setup will also help you become more flexible when it comes to working in an environment outside the four corners of your office.