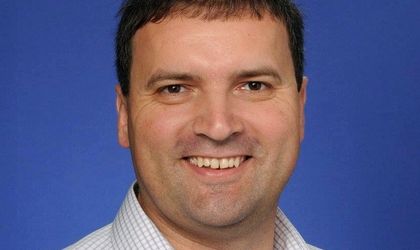 In this period of crisis caused by the recent Coronavirus outbreak, when many organizations have responsibly decided to allow employees to work remotely, Business Review talked with some of Romania's top business professionals to find out how they're managing the current situation, for their companies and employees, as well as for themselves personally.
What actions is your company taking during this time, how is it managing the crisis situation for the employees and the organization?
Dragoș Gavriluță, Clariant România: We are committed to protect the health and safety of our employees. In this respect, we have implemented a series of measures that fully reflect the recommendations coming from the authorities. As such, we have enhanced the cleaning and disinfection procedures performed on site, restricted travel, and, at the same time, we respect social distancing. Clariant Headquarters have created a dedicated taskforce, which is in close contact with all our colleagues across the world, to closely follow the situation and share information. Moreover, there is a Frequently Asked Questions section on the website, describing how COVID-19 may impact the company, its business partners, and its employees. All our colleagues have access at this guidance and can find out how to protect themselves from the virus.       
What solutions have you identified in order to keep things moving? What tools do you use, how do you communicate with your teams, how do you organize client interactions?
 G.: Employees are strongly encouraged to work remotely, and our meetings are held via online tools or teleconference, wherever possible. In order to keep things moving, we are largely working from home now. Our global HR Group is offering short E-Learnings for our employees, "Leading your team remotely" as well as a brief guide on "Conducting virtual meetings", with tangible and practical examples. Furthermore, we are sending e-mail notifications to all employees, explaining how they can protect themselves as much as possible from the virus. Currently, there is no general ban of physical meetings with the clients, but we strongly advise everyone to avoid conducting internal face-to-face meetings. We recommend carrying out internal meetings only via Skype. But, if a personal meeting cannot be postponed for business essential reasons, the number of participants will be kept to a minimum. The participants are reminded of the hygiene rules at the beginning of the meeting, and of the fact that a social distancing should be maintained.
What plans do you have for the near future, in case the crisis should extend over the coming months?
D.G.: Our objective is first and foremost to ensure the safety of our employees and we will continue to respect the authorities' measures. From an overall perspective, Clariant currently is not experiencing any shortages, but we are keeping an eye on all aspects of our business, in order to minimize any impact on our company.  
How are you affected by the current situation, what contingency plans do you have to mitigate the damage?
D.G.: It is rather difficult and early to provide any indication of the potential impact on our performance, due to the coronavirus. We will continue to closely follow the developments around this issue. Regarding our supply chain including raw material, production and logistic, we are in contact with logistics providers, customers and suppliers in order to minimize any impact on the business relationships.
What did your work day look like a month ago, and what is it like today? 
D.G.: A month ago everything was normal. I was going to the office in Podari and to the site where Clariant plant is being built, I had face-to-face meetings with business partners and authorities. Now, in this difficult time, we are able to move further using technology, and we can work remotely.
Do you have a corporate social responsibility program for the current crisis?
D.G.: The current crisis hit us suddenly, yet were developing a project in Podari, in support of the local medical facility. We will now focus on suppling the medical kits so needed in this period.
Did you have a work from home program implemented before the crisis?
D.G.:  Our team in Podari was fully focused on ensuring all the operational activities, which included constant visits on the construction site, meetings with the business partners and farmers, so working from home has not been the norm. Yet, we have shown, once again that we are agile professionals that can swiftly adapt and rise to the challenge.
How difficult was this move (to work from home) in terms of logistics?
D.G.: It wasn't hard at all. To ensure working from home our employees were equipped with a notebook or other mobile working device. During Home Office time, all employees focus as much as possible on their daily tasks and use mobile technology to stay connected with their teams. All activities are aligned within the organization, for an effective collaboration.
Do you have employees that did not want to work from home?
D.G.:  No. The whole team agreed that, though disrupting, it is the best thing to do at the moment. As said, we act with full responsibility towards employees and partners and, as we have clear recommendations to follow and ambitious goals to meet, we stick together and make it work.
Did you receive any instructions from HQ regarding the current situation?
D.G.: Yes, we communicate frequently with the HQ and they provided us the instructions and measures that we need to take during the pandemic crisis. Clariant has taken appropriate measures to prevent the transmission of coronavirus and to protect our colleagues and business partners in the immediate work environment. We are confident that these measures will turn to be effective and we will get back even stronger!