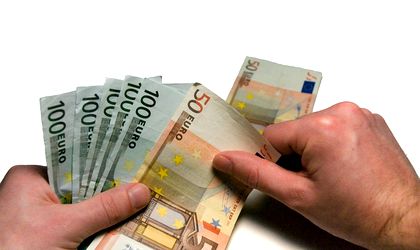 The average recovery time for accounts receivable for Romanian companies reached 85 days in 2018, according to the most recent data, down from 94 days in 2017, a Termene.ro analysis has found.
The study was conducted upon the release of redBill, a tool that provides business transparency and cash flow health: a public database where any company can report unpaid invoices from customers.
The analysis indicates a significant decrease in the amount of time it takes a company to recover its receivables, while their monetary value is in a visible increase. If in 2008, the year before the economic crisis, receivables would be recovered in 80 days on average, mid-crisis (2010) this duration had increased to more than 110 days, while in the stagnation period 2011-2014 the duration was approximately 105-106 days.
At the same time, the value of the total economic claims at the end of 2017 (the most recent year for which all the financial data has been centralized) is close to the record value of RON 350 billion, double compared to 2008, an economic boom year preceding the crisis.
Entrepreneurs and managers can get information to identify timely payers
Insolvency is the insufficiency of available funds for debts (suppliers, banks or own employees). A firm at risk of insolvency is one that is vertically approaching this situation. A firm that pays suppliers very late (usually the first deferred in case of insufficient funds) means a supplier who is having trouble recovering their claims.
Evidence of the fact that there is still a significant share of firms that pay with a delay, causing the non-collection of claims, is the ratio of only 1/3 companies (approximately 36 percent) that have a low or very low risk of going into insolvency.
On the other hand, a further 1/3 companies (approximately 35% of all existing companies) have a very high risk of insolvency, and for the rest of the company the situation can be classified as uncertain – whether they have a medium risk or risk which can not be determined, according to the study.
"Before entering into a collaboration agreement with a high-risk insolvency firm, entrepreneurs and managers can learn from more sources about their payment behavior, and the redBill tool helps them. At the same time, if an entrepreneur or manager realizes that he has a potential client who can ever enter into a default, generating serious cash-flow problems, then he is considering imposing much stricter payment terms," Adrian Dragomir, CEO of Termene.ro.
As businesses grow, they need information about customer payment behavior
Annually, between 40,000 and 60,000 new companies are established in Romania, except for the last two years, when their number exceeded 90,000/year. This has generated positives such as increasing demand for goods, services and business to business, and implicitly portfolio diversification, but also negative effects such as increasing the number of customers who will not pay their debts on time, causing an increased recovery time for receivables.
When the business is at the start of its journey, the number of customers is low and the entrepreneur can get to know all of them personally from the perspective of their payment behavior.
Closeness to the final consumer – the guarantor of timely payments
Removal from the final consumer has the greatest impact in the average recovery time of receivables. On the technological flow, retail stores recover money on average in 35 days, while their suppliers – wholesalers or food companies – in 82 days, according to Termene.ro.
Further, the latest in the stream described is the agricultural company, the primary provider of the entire industry, recovering its money in over 160 days. The carrier, a binder in this stream, has an average recovery time of approximately 90 days.
"If I, as an entrepreneur, receive payments with a delay, that's why, in return, I pay late. I am postponing my dividends, then I begin to postpone my suppliers, then the creditors and ultimately even my own employees. On my part, my supplier, which is postponed, has the same difficulties," said Adrian Dragomir, CEO of Termene.ro, who believes that any day of delay creates a chain reaction.