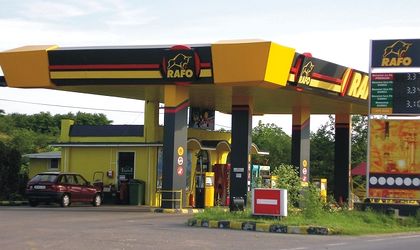 Since it re-entered insolvency in fall 2017, Rafo Onesti has not been fully sold, nor has a bankruptcy decision been taken yet. However, of the 38 assets – gas stations in various execution stages – its special administrator, the Transilvania Insolvency House (CITR) has managed to sell around 20, at prices between EUR 15,000 and EUR 475,000, according to Economica.net. 
When it was taken over in insolvency, the Rafo Onesti refinery had fuel stations, land, mobile goods, assets that didn't represent the core business of the company. Until the company's reorganisation plan was made and the main asset, the refinery, was sold, CITR decided to sell the 38 secondary assets in order to cover creditors' demands and try to save the business.
Insolvency specialists say that of the 38 gas stations, two or three were actually operational and those were the first ones put up for sale. Depending on location and completion status of these gas stations, their selling prices began with EUR 15,000. The most expensive one, in Afumati, was sold for EUR 475,000 last year.
Until today, around 20 of these assets were sold. Many of them continued their activity, while others were turned into different businesses. In April, the company's most valuable assets, the Onesti refinery, was put up for sale. Three auctions have been organised that have not attracted any buyer until now, and CITR is preparing for a fourth attempt.
CITR is selling the entire industrial platform that includes the two refineries. The company was conceived as an integrated system, so the necessary utilities are partially ensured in the Borzesti platform, and partially acquired. Refineries also have access to rail and road transport.
The first auction on April 13 had a starting price of USD 59.5 million (exluding VAT). By the third auction, the price was lowered to EUR 45 million excluding VAT.