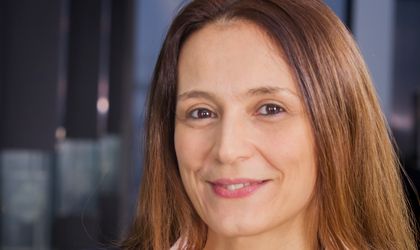 COVID-19 has increased labour market inequalities between women and men, with more women losing or giving up their jobs during the pandemic, according to the PwC Women in Work Index  report, which measures female economic empowerment across Organisation for Economic Cooperation and Development (OECD) countries.
Progress for women in work could be back at 2017 levels by the end of 2021, with the index estimated to fall 2.1 points between 2019 and 2021. The Index will not begin to improve again until 2022, when it should recover by 0.8 points.
"The pandemic came with many restrictions, closed businesses, kindergartens and schools, all of which contributed to the loss of many jobs. Moreover, the need to stay at home with children for online schooling especially affected women. Whether we are talking about the consequences of losing jobs, reducing incomes or simply the general additional stress of working from home, caring for family health, etc., women are much more vulnerable. Research shows that career breaks have a long-term negative impact on women's job prospects, with them often returning to low-skilled positions and lower wages. That is why it is essential to have inclusion and development programmes for women at both governmental and company levels. It is not about positive discrimination – it is about recognising the indirect, but essential, social and economic contribution that women and mothers, in particular, bring to humanity", said Oana Munteanu, People & Organisation Director, PwC Romania.
Women were the most affected in 17 out of the 24 OECD countries that reported an overall increase in unemployment in 2020. Between 2019 and 2020, the annual OECD unemployment rate increased by 1.7 percentage points for women (from 5.7% in 2019 to 7.4% in 2020)
Data collected for the PwC report show that globally, 40% of working women (nearly 510 million) are employed in sectors that the International Labour Organisation identifies as being hardest hit by COVID-19, compared to 37% of men working in these sectors. The sectors concerned include tourism, entertainment and recreation, trade and food services.
In Romania, although the unemployment rate for men was 0.5 percentage points higher than that of women (5.1% compared to 4.6%) in December 2020, the employment rate is higher for men, at 74.9%, compared to 56.9% for women, according to the National Institute of Statistics.
In order to undo the damage to women in work caused by COVID-19 by 2030, progress towards gender equality needs to be twice as fast as its historical rate.
Women in Work Index 2021
As they do every year, PwC experts have prepared a list of OECD countries ranked by the progress of individual labour markets for women.
The top places in the current edition are held by Iceland, Sweden and New Zealand, with Mexico, South Korea and Chile taking the last three places.
Among the countries of Central and Eastern Europe, Slovenia ranks highest (in 4th). Poland was ranked 11th, Hungary 18th and Estonia in 19th. The Czech Republic and Slovakia are only in the lowest third of the list, ranking 22nd and 26th respectively.