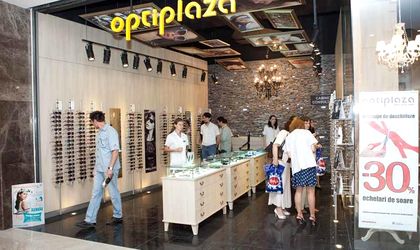 Innova Capital, a major private equity firm in Central and Eastern Europe (CEE), will become the new owner of Optiplaza, the second-largest player in the Romanian optical market.
The funds managed by Innova Capital have signed an agreement to acquire 100 percent of shares in Optiplaza SRL.
This is the second transaction by Innova Capital in the optical space in Romania this year. Both transactions are currently being assessed by the Romanian anti-trust authority and will be implemented following their clearance by the regulator.
Optiplaza was set up in 2004 and is currently the second-largest player in the Romanian optical retail market. The company owns two retail chains of eyewear with 42 stores nationwide – Optiplaza and Optica Express -, offering a wide range of products and brands.
Most of company's sales come from prescription glasses, contact lenses and eye care products, followed by sunglasses. The company also sells optical products through its website.
"Innova will follow through with plans for further development of Optiplaza, including ongoing improvement of the product offering and customer experience as well as expansion of the current retail network in Romania," the company said in a press release.
Innova Capital is one of the leading private equity firms in Central Europe investing in companies from the small and mid-sized enterprise segment.
Innova Capital has invested nearly EUR 900 million since 1994 in over 50 companies operating in 10 countries in this region.
Optiplaza in one of the leading retailers in the Romanian optical market. Founded in 2004, the company provides a large variety of eyecare products and services. The company has more than 40 stores well-spread across the country operating mostly in shopping malls in Bucharest and main cities in Romania.