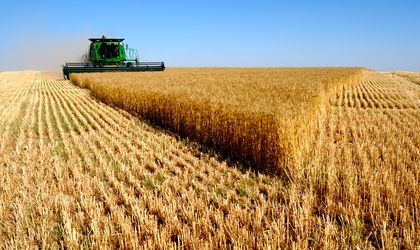 Even if they believe that agriculture is a major economic sector, more than 70 percent of Romanians say they didn't want work in this domain, according to a World Vision Romania poll.
Also, one-third of Romanians consider that the agricultural workers don't need so much education to do the daily jobs in this sector.
More than a third (35.2 percent) of Romanians using the Internet believe that agriculture plays a key-role in their country, while 29.2 percent think that the sector has a decreasing importance, according to the survey.
Even if they consider agriculture very important for the economy, 7 out of 10 respondents do not consider working in the field of agriculture.
Misconception: Working in the agriculture sector is a failure
"Agriculture is one of the few sectors of the economy that puts our country at the top of European charts, thanks to the production of cereals and oilseeds, Romania being European leader in honey production (2015). However, only one-third of respondents consider that agriculture plays an essential role in the national economy", explains Crenguţa Barbosu, manager of agriculture and rural development at World Vision Romania.
"One possible explanation would be that for many years agriculture has been associated with primary production, just as, by extension, being a farmer is a shame, a failure in life. It is justified that many respondents, more than two thirds, do not consider working in the field of agriculture," she added.
At the same time, half of the Romanians would not send their children to an agricultural vocational school and only 20 percent would urge them to choose this specialty.
"This explains why many agricultural schools are already dismantled and the remaining ones are not able to attract pupils to the desired level either qualitatively or quantitatively. These data show that in 2019, in Romania, agriculture is considered an occupation for those who do not have an education", Barbosu points out.