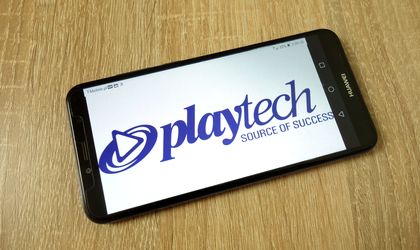 Not many industries are prospering more than the iGaming sector. Its businesses are benefitting from its global market value of more than £192 billion, so much so that one of the biggest gaming developers has just announced a takeover worth £2.7 billion. Playtech, an iGaming giant, is being acquired by Australian firm Aristocrat Leisure, signalling the health of the market and the desire of businesses to cement their position to take advantage of the demand.   
Buyouts aren't rare in business, yet they have implications for competitors, consumers, and the industry. Playtech's deal is no different because the potential effects could be monumental for everybody involved.
Slot Machines to Flood the European & US Markets
Aristocrat is based in Sydney, Australia, but the impacts of the deal will be felt thousands of miles away. Yes, that means European players could be affected if the purchase is ratified by Playtech's shareholders at the next Court Meeting and General Meeting. The company has already highlighted its intent to use the Playtech brand to increase operations and innovation in the European market, which will mainly happen via the Snaitech division. Hopefully, this will enable Aristocrat to boost its customer base throughout the continent.
Online slots will undoubtedly be at the forefront of the strategy because Aristocrat is the world's second-largest slot machine manufacturer. Only International Game Technology (IGT) is ahead of them in terms of slot development, with the iGaming software leader branching out into North America as restrictions regarding accessibility gradually loosen. For Aristocrat, the acquisition is essential since it will let the brand compete with its main competitor in both the European and US markets, two regions that represent an incredible amount of value for slot developers.
This means the industry will show greater variety, subsequently benefiting the customer experience. Whether they cater to consumers in London and Rome or Las Vegas and New Jersey, game variety is imperative to operators because the level of quality they offer is the top priority in terms of attracting new customers. For instance, the best NJ online casino sites provide exclusive slot titles, more progressive jackpot slots, and live dealer table games to ensure that people receive a safe and reliable experience, as well as an enjoyable one that they want to recreate. With this move by Aristocrat Leisure, the number of exclusive slot releases across the Western world is set to hit new highs as the Aussie brand can use Playtech's infrastructure to go head-to-head with IGT.
iGaming Operators Pooling Resources to Head Off the Takeover
Of course, what's healthy for millions of customers around the world isn't good for Aristocrat's rivals within the iGaming industry. The fact that the second-biggest slot developer in the world has just announced a deal that will enhance its market share won't fill them with confidence. They either adapt or they die. Unsurprisingly, several operators have already selected the former.
Fewer than three weeks after Aristocrat released details of the proposed buyout, SoftGamings allied with Revolver Gaming. Reported as a 'content aggregation deal', the agreement means that both businesses provide their games to customers through a unified API integration platform. This partnership is one of many that SoftGamings has announced that will improve its online casino presence in Europe.
Potentially more revealing is the relationship between Yggdrasil and IGT. The latter know that Aristocrat purchasing Playtech puts it at a disadvantage. Therefore, it has signed a content distribution agreement relating to its iGaming services. This is particularly pertinent to North America as it relates to Yggdrasil's PlayCasino library in the US and Canada. So, IGT is in the process of putting the brakes on its main competitor by forming a partnership that creates its own buzz. For example, Yggdrasil's latest release is expected to feature on IGT platforms at the end of December.
MMORPGs to Hit Online Casinos?
Massively Multiplayer Online Role-Playing Games aren't casino or traditional video games. MMORPGs are niche, which is why they have skyrocketed in popularity in recent years. To put it into perspective, Final Fantasy XIV: A Realm Reborn has 34.49 million players and it's only one service. The top ten games have over 100 million users.
Normally, online casino offerings and MMORPGs wouldn't be used within the same strategy. There aren't any major iGaming operators that offer MMORPGs alongside poker rooms and slot machines. However, Aristocrat could be the first business to take a gamble since it already owns Plarium Global Ltd, a free-to-play mobile, social and web-based game developer that developed Vikings, War of Clans' and Sparta. Therefore, Aristocrat has the access other providers lack since their libraries aren't as diverse. And, of course, the industry is a leader regarding tech investment as it regularly invests in the latest releases to improve the user experience. The role of VR and AR within online casinos and crypto payments showcases this, meaning there will be no issues incorporating the software into their casinos' APIs.
Plus, there is an overlap between the fans of casinos and MMORPGs because they contain similar features, such as monetary features that act as revenue streams. For instance, players of MMORPGs can level up by purchasing equipment and superior features that make it easier to reach the next level.
There are several positives for the iGaming industry, but most importantly, the customers should benefit the most from the buyout.