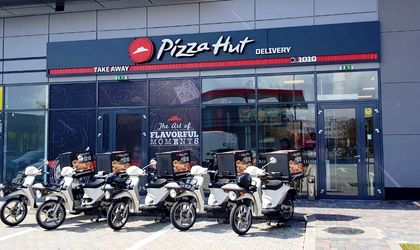 The home delivery service, Pizza Hut Delivery, continues to expand nationwide and announces the opening of the fourth unit this year, this time, in the city of Brasov after an investment of about EUR 280,000. 
With an active location at the county level in 2016 at the Carrefour store, the second one opened in Street Street 'La Strada' to increase reach and reach as many consumers as possible – as soon as possible.
Of all the locations at national level, this represents the 21st inauguration and assumed an investment of about EUR 280,000. With an area of ​​126 sqm, the location is equipped with all the Pizza Hut Delivery units and has 22 employees.
"With the opening of the second unit in Brasov we are able to cover the entire city and, at the same time, to offer proximity to customers who come to order directly at the location. We are in a continuous evolution at the development level and we are considering opening new locations by the end of the year, "says Dan Ilie, General Manager of Pizza Hut Delivery.
The new Pizza Hut Delivery is located on Egretei Street, No. 1 and is open from 10:00 to 23:00.