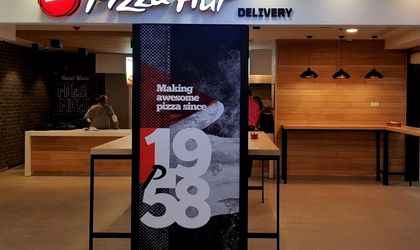 Restaurants chain Pizza Hut Delivery opened last week a new unit in Ploiesti, as a result of an investment of over EUR 200,000, reaching 14 locations in Bucharest and throughout the country. The unit has 170 sqm.
"We are glad to announce the launch of the newest location Pizza Hut Delivery at national level, in Ploiesti. We are about to implement our expansion plans and we are proud about our accomplishment. We are closer to the Ploiesti citizens," said Monica Eftimie, chief marketing officer Pizza Hut Delivery.
The opening of the new unit means creating over 20 workplaces.