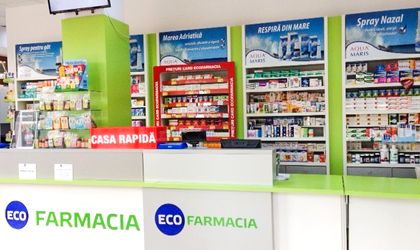 PHOENIX Group continues to expand the Help Net network by purchasing the Ecofarmacia drugstores. The chain operates 32 pharmacies in Transylvania, which will take the number of Help Net pharmacies to 300 by the end of 2019. At the moment, the transaction is being reviewed by the Romanian Competition Council.
The Ecofarmacia drugstores are all located in Transylvania, one of the most prosperous regions of Romania, enjoying a leading regional position, in line with Help Net's expansion strategy.
"We are happy to integrate the 32 drugstores into the Help Net network, managing to come even closer to our customers. This new acquisition represents another strategic step in our growing presence on the Romanian market." Says Sebastian Ring, Managing Director Help Net.

"I am pleased to entrust our successful business into the arms of another successful business. I am convinced that the Ecofarmacia drugstores, particularly our employees, are in very good hands." States Marius-Călin Cherecheș, Managing Director Ecofarmacia Network SRL.
The development of the Help Net network is a priority for the PHOENIX Group, who wishes to become as close as possible to its customers, by offering them the best products and services. The drugstore network and the pharmaceutical distributor Farmexim, are part of the PHOENIX Group since April 2018, having plans to become the best provider of integrated medical services in Romania.
Founded in 1998, the Help Net is one of the biggest pharmaceutical networks in Romania, with over 260 units all over the country. The chain reported a turnover of EUR 140 million in 2018 and it employs around 1,670 people serving over 2.7 million customers.
The PHOENIX Group, headquartered in Mannheim, Germany, is a European leader in integrated medical services, present in 27 countries, with over 2,700 drugstores, 164 distribution centres, and 37,000 employees.