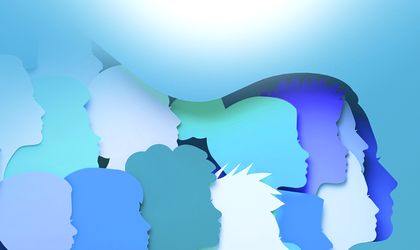 Launched 12 years ago as a start-up, under the name of Solartium, Meditrina has enjoyed a progressive growth on the Romanian market, becoming today a recognized company in the pharmaceutical industry in Romania.
A defining feature of the company is that research and development efforts have always targeted women-patients in Romania. More specifically, Meditrina's product portfolio includes a wide range of dietary supplements and medical devices dedicated to female – or that respond to conditions encountered specifically in women.
Business-wise, the rebranding under the Meditrina group has brought the company more predictability and safety in the unpredictable times of the last years. In 2022, Meditrina group was listed on the stock exchange and continued its research efforts internationally; Locally, the company has launched a new product that will address a common condition in the area of urology, nephrology and gynecology, and is also preparing to enhance the dermatology line by launching a new product.
In a logical alignment to the business strategy, their communication efforts are also focused on highlighting their female-oriented brand values, so Meditrina is preparing more communication campaigns not only to bring notoriety on their updated portfolio and their products but also upon their products' benefits for women in Romania.
"As a woman in a management position for a pharmaceutical company, I am constantly motivated to know that I work in a group that is mainly dedicated to meeting the unique needs of women. Our company has understood that women face a wide range of health problems throughout life, from reproductive health problems to one-off conditions that occur during pregnancy, such as nausea or imbalances in the vaginal flora. Meditrina is committed to developing or delivering innovative, high-quality pharmaceuticals that meet these needs. Assuming this role involves a high level of responsibility, given the sensitive target we are addressing predominantly – pregnant women. We therefore invest heavily in research and development to ensure that our products are effective and safe. As a woman, I am proud to work for a company that is dedicated to improving the health and well-being of women in Romania" Dr. Andreea Bebu, General Manager, Meditrina