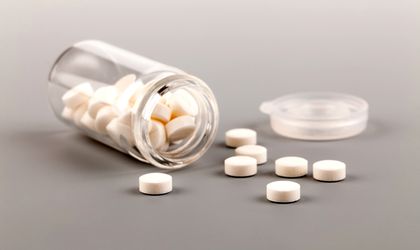 The Generic Medical Drugs Association has sent an open letter to coalition leaders Liviu Dragnea and Calin Popescu Tariceanu, calling for the implementation of a differentiated clawback tax, in order to prevent the disappearance of cheap medical treatments from Romanian pharmacies.
"We are addressing you as we are convinced of the need for a political decision for the immediate implementation of a solution that will stop the disappearance of cheap drugs from Romania and stop the decline of the local medical drugs manufacturing industry. The situation is truly desperate. Thousands of cheap drugs have disappeared from the market or are about to disappear and they are extremely hard to find. Every day we hear about the crisis of generic drugs used for treating cancer," the letter reads.
According to the Association, about two thirds of the drugs in question cost under RON 25, they are used by over 8.5 million patients and most of them are manufactured in Romania.
"Why are drugs disappearing? Because the clawback tax, through which drug manufacturers contribute to the financing of drug consumption, is applied in the same way to drugs that costs thousands of euros and to generic, cheap drugs," the letter continues. "This tax has a much larger impact on cheap drugs than it does on expensive ones! Due to the application of this tax on the pharmacy price and the regulated commercial mark-ups, the current tax level of 24.13 percent reaches 34 percent of the manufacturer price of a product under RON 100. For example, the producer price of Cisplatin, RON 6.30, includes a RON 2.14 clawback tax. Therefore, of the remaining RON 4.16, the producer needs to cover the cost of raw materials, origin quality control, transport and EU quality control, transport in Romania. Can this drug still be imported without losses?"
The Association claims that the solution is to introduce a differentiated form of the clawback tax through an emergency ordinance, depending on the generic reference price, together with the control of consumption through the introduction of new expensive innovative drugs only in the compensation regime through individual contracts with each producer.
"This solution would have no impact on the budget, and it would ensure an equitable distribution of fiscal burden," the association writes.