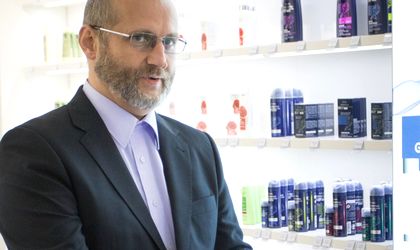 Farmec, one of the largest Romanian companies on the market, recorded a turnover of 135 million lei in the first six months of this year, slightly higher than the same period of last year. The result was boosted by sales in the face care and cleaning categories, whose cumulative volume represented approximately half of the turnover, achieved in January-June. Sales in the face care category reached 32.5 million lei, 11.5% higher than in the same period of the previous year, and cleaning products recorded sales of 27.1 million lei, 13,1% higher than last year.
The categories with the highest growth were sun-care, professional, and make-up products. Of these, Gerovital Sun and Gerovital H3 Derma + Sun ranges recorded individual increases of over 35%, due to relaxation of COVID-19 measures and increasing consumer mobility, reaching the sales volume registered in 2019, in pre-pandemic period. Gerovital Sun products recorded sales of 6.7 million lei, 35.6% higher compared to the same period last year. Meanwhile, the range of solar dermatocosmetics, Gerovital H3 Derma + Sun, recorded sales of 1.6 million lei, 53.7% higher compared to the first six months of the previous year.
The products in Farmec's portfolio remained in the top of consumer preferences on several categories, according to Nielsen data from the retail service, sales value, for the period January – June 2021, for Total Romania Retail.  Gerovital placed first in the face care segment and in the niche of anti-acne products. According to the same report, Nufăr and Triumf ranges placed firsts in the categories of descalers and kitchen care products.
The biocides category, launched in the first half of last year, after an investment of 500,000 euros, showed interest in 2021 as well. The company decided to continue the production of disinfectants and is currently approving an even wider range of products for the protection of the population.
"Consumers' trust in our products encourages us to continue to invest in the quality of our formulas and remain committed to innovating. We aim to maintain our position on the cosmetic and personal care products' segments and continue to grow our house cleaning and disinfectants product lines through sustained investment, as well as expand our online and international presence," stated Mircea Turdean, CEO Farmec.
The company plans to invest almost 14 million lei this year, double compared to 2020, for expanding the portfolio, launching new products, enhancing the distribution network, and digitalization.
Farmec will continue the "Ai grijă de natură așa cum ai grijă de tine" recycling campaign in all its brand stores. The project launched last year encourages consumers to return empty personal care and beauty products' packaging in store to be properly sorted and recycled, thus reducing the impact on the environment.