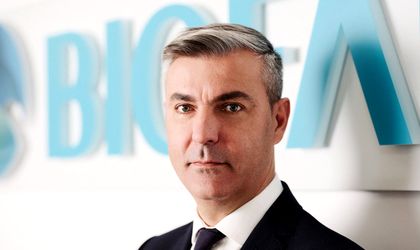 Biofarm, one of the most important drug manufacturers in Romania, reports positive developments for the preliminary (unaudited) results of 2022, recording a turnover of 277 million lei, up 16% compared to 2021 and a net profit of 70.9 million lei, up 18%.
At the same time, Biofarm recorded EBITDA of 92 million lei, up 12% compared to 2021.
"One of our main objectives is to constantly increase turnover by developing and launching new products. In 2022, through sustained investment, we launched 18 new products in categories such as Pain Management, Immunity & Well-being, Bloating and strengthened our position in the local pharmaceutical market. With the new production facility in which we have invested more than 44 million euros we aim to grow and develop a competitive product portfolio based on the real needs of the market, both locally and internationally, said Cătălin Vicol, Biofarm CEO.
Biofarm is one of the most important players in the local pharmaceutical industry, ranking 3rd in the Consumer Healthcare (CHC) category by volume in 2022.
A market leader in several therapeutic areas, Biofarm has recently entered the consumer preference set in the pain management category. Biofen Extra, launched in 2021, is the leader in the paracetamol & ibuprofen combination segment, and together with the new soft capsule formulations – Biofen 200 mg and Biofen Forte 400 mg, strengthens Biofarm's position among the top pharmaceutical companies in the Consumer Healthcare category.
Biofarm owns one of the most modern drug factories in Romania with an area of over 10,000 square meters and four production streams – tablets/film-coated tablets/tablets, soft capsules, solutions and syrups. The new production facility is an extremely important pillar in achieving the company's strategic objectives: portfolio development through line extensions, new product launches and expansion into foreign markets.