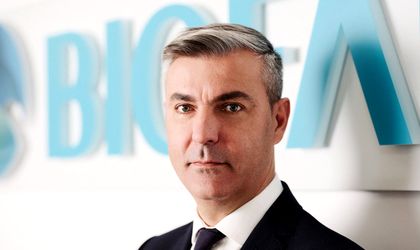 Biofarm, one of the most important drug manufacturers in Romania, estimates a turnover of approximately 325 million lei for this year, which represents a 17% increase compared to last year.
Also the estimated EBITDA for this year is 105 million lei, 16% more than last year. In addition, Biofarm estimates a 6% higher profit for this year compared to last year.
"In 2022, the pharmaceutical market faced significant challenges due to rising energy and raw material prices as well as a lack of products to treat cold and flu symptoms. Even under these conditions we have performed very well and managed to secure the necessary stocks and contribute to covering the shortage of cold and flu products through efficient management of production and distribution. For 2023, we aim to strengthen our position in the market and we have set ourselves targets of constant growth in turnover at an accelerated pace as a result of portfolio development through line extensions or new product launches", said Cătălin Vicol, Biofarm CEO.
Given the long-term direction, the company considers its new product development centre to be of particular importance and will play a vital role in the implementation of plans for the coming years. The continuous development of new and revolutionary products is one of Biofarm's key growth pillars, which will strengthen the company's leading position in the pharmaceutical industry.
Biofarm is one of the most important players in the local pharmaceutical industry, ranking 3rd in the Consumer Healthcare (CHC) category by volume in 2022.
The Biofarm portfolio covers the most important therapeutic areas of the Consumer Healthcare division (digestive & metabolic, respiratory & ORL, cardiovascular & circulatory, nervous system, multivitamins), and is the volume market leader in the reference categories of nine of its brands: Colebil, Triferment, Bixtonim Solution, Carmol, Sennalax, Extravalerianic, Carbocit, Biofen Extra, Cavit Junior.
Biofarm has invested more than 44 million euros so far in one of the most modern drug factories in Romania, which covers an impressive area of more than 10,000 square meters and has four production streams, specializing in tablets, film-coated tablets, dragees, soft capsules, solutions, and syrups. This state-of-the-art plant is a key element in achieving the company's strategic objectives, which include portfolio development through line extensions, and new product launches.
Biofarm is dedicated to providing high quality products and this production facility allows it to strengthen its market position and expand into new territories.