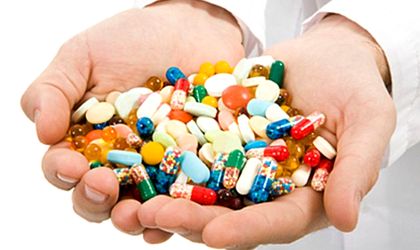 The Association of Generic Medical Drugs Manufacturers (APMGR) says that the clawback tax applied uniformly to cheap drugs and to those costing thousands of euros is the main cause of the disappearance of drugs that are so necessary for chronic patients.
APMGR is making a new appeal to the Ministry of Health and the Ministry of Public Finance to immediately introduce the differentiated calculation of this tax, which can provide access to treatment for millions of Romanians with a minimal impact on public spending.
"The clawback tax has a much stronger impact on low-priced medicines, so they go below the cost of production and are taken out of production or stopped from marketing," said Adrian Grecu, president of APMGR. Since the clawback tax is not calculated at the producer price but at the retail price, the impact on cheap medicines is much higher. For example, the clawback fee represents 34 percent of the producer price for medicines under RON 25, compared with about 24 percent for medicines over RON 3,000.
APMGR shows that nearly 2,000 drugs were withdrawn by manufacturers in just two years, according to the IRES survey conducted at the Institute for Public Policy's request and published last week. Another 2,300 drugs risk removal from the market. APMGR points out that 60 percent of these are drugs under RON 25, used by more than 8.5 million patients and, most of the time, manufactured in Romania.
The situation is already serious – according to the same survey, one in three Romanians suffering from chronic disease does not find prescribed prescription drugs when entering the first pharmacy – but it will become dramatic in less than a year, APMGR says. Already there is a major crisis of major drugs, of oncology such as Cisplatin, Tamoxifen, Fluorouracil or Flutamide, which are getting harder to find.
"There is no longer any justification for delaying the introduction of differentiated clawback tax calculation as CNAS simulations have proven the neutral budget impact," adds Grecu.
According to CNAS simulations, introducing the differentiated calculation method of the clawback tax according to the generic reference price, the receipts from the clawback fee could be lower by no more than RON 0.11 million in the period January 1, 2018 – April 1, 2019 (five quarters). The clawback tax would also be reduced for cheap medicines to 18.57 percent in the fourth quarter of this year, compared to the 27.53 percent estimated by CNAS in case the current tax calculation method remains unchanged. For expensive drugs the impact is marginal.