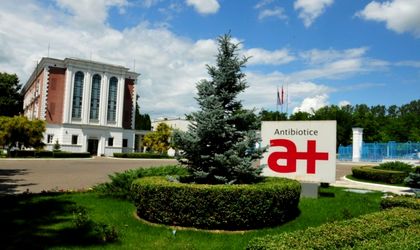 Antibiotice Iasi, one of the most important Romanian producers of generic medical drugs, wants to open branches in the Ukraine and Moldova, and shareholders will take a vote on the matter at their March 5 meeting.
Last year, the company opened a branch in Vietnam. Its portfolio includes 148 generic drugs.
Exports in the first nine months of last year reached a value of RON 91.7 million, a 26 percent growth from the same period of 2016.
The main destinations for antibiotics were Asia (38 percent), North America (26 percent) and Europe (18 percent), these areas representing around 80 percent of the total sales.
Shareholders will also aim to approve changes in the administrative board. Another subject on the agenda will be the increase of the fixed and variable monthly compensation of the board members and the general manager.
In the first nine months of last year, Antibiotice Iasi had sales revenues of RON 234.2 million, a 3 percent growth from 2016. The net profit went up to RON 20.24 million, 14 percent higher than the first 9 months of 2016.
The market value of Antibiotice Iasi is RON 362.5 million. The majority shareholder is the Health Ministry, with 53.1 percent of shares, followed by SIF Oltenia with 14.25 percent.