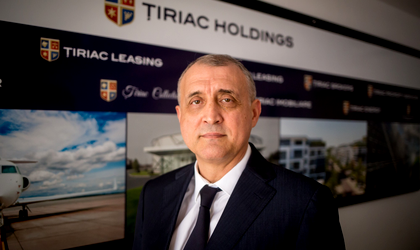 Petru Vaduva is the new CEO of Tiriac Group, replacing Dragos Dinu who has completed his 4-year mandate at the helm of the company.
Vaduva previously held the same position for two mandates between January 2009 – June 2011 and April 2012 – May 2013. After leaving the group controlled by Ion Tiriac, Vaduva became the general manager of Transgaz, the state-owned operator of the gas infrastructure in Romania. He held this role until 2017.
"I believe that the services are a differentiator of Tiriac Group that need to reach a new dimension," said Vaduva.
Tiriac Group comprises over 40 companies specialized in various industries such as auto, financial, real estate or aviation.