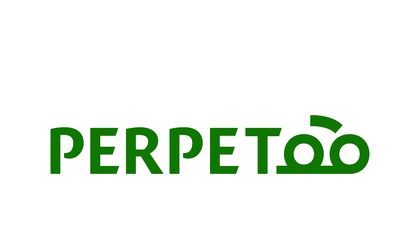 Perpetoo, the first car-sharing service from Romania, ​​will be available from May 2019 in Bucharest and in other 3 large cities in the country: Cluj-Napoca, Iasi and Timisoara.
Designed as a service for active users wishing to drive a car when they want to go on holiday, when traveling for work in another location or when their car is under repair, Perpetoo ​​will have advantages competitive competitions compared to traditional rent-a-car companies due to lower rental prices, flexibility in making reservations and ease of use.
In terms of "sharing economy" the service is closer to the concept than Uber or Taxify, although it is still a rental, albeit cheaper than the classic services.
In the first stage, immediately after the launch, car owners who want to list their car on the platform will be able to make it on www.perpetoo.com, and then the service will become available for those who want to rent cars. The service will be available first in Bucharest, Cluj-Napoca, Iasi and Timisoara, and then expanded to other cities in Romania.
Car owners who want to make their vehicle available for hire will be able to do so if the following conditions are met: the car is privately owned, with a maximum of 8 + 1 seats, be manufactured from 2010, have car, RCA and ITP up to date, have a valid vignette and are properly equipped (summer / winter wheels, medical kit, reflective triangles, fire extinguisher, reflective vest, compliant with the rules in force).
According to Perpetoo ​​representatives, users who make their car available can earn monthly between RON 1,000 and 4,000 or more depending on the model of the car and the length of time it will be rented, the owners of the vehicles being those who will set the rental price. Moreover, they will enjoy CASCO insurance throughout the rental period offered by Perpetoo ​​in collaboration with Uniqua and Renomia.
Developed in Romania
The Perpetoo ​​car-sharing service is developed by two Romanian entrepreneurs, one of them being Aurelian Marin, the owner of the Paradise Visa Vacations Agency, and a growing team is working on building and optimizing the platform.
Moreover, outside of their own team, Perpetoo ​​collaborates with renowned local companies to develop the service and to provide all interested people with the best and most reliable user experience. Thus, from insurance partners to law firms, financial consultants, personal data protection, and promotion and communication agencies, we have all been involved in the past 18 months to make Perpetoo ​​a success.
Perpetoo ​​representatives estimate that in the first year of operation, over 3,000 owners will make available a car or even more on the platform, and in terms of number of rents it will exceed 25,000.
About car sharing peer to peer
Shared economy models have had a clear upward trend over the past 10 years, companies like Airbnb becoming global giants in their field of activity. One such example of a collaborative business is the car sharing peer to peer service (from one person to the other), through which users make available their own rental property on a dedicated platform in return for a sum of money.
This service has already been successfully used in countries around the world, such as the United States, Canada, Australia, France, Spain, Portugal, England, Sweden, Czech Republic, Bulgaria or Germany, where over 10 million users have already used this mode of transport.
Perpetoo car-sharing service is developed exclusively from the Romanian private capital, which amounts to about 300,000 euros so far, and a team of more than 30 specialists is working on the development and optimization of the platform.
The service aims to help streamline traffic in major cities by streamlining the already existing car fleet and creating a more competitive car rental market for all users to benefit: owners to earn extra revenue by renting their own cars, and Romanians and tourists arriving in Romania can pay less when they want to rent a car.