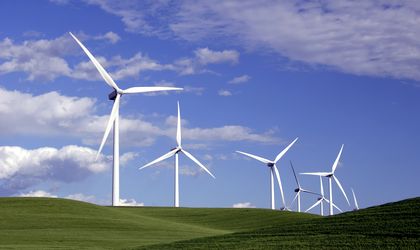 The Employers Organization of Renewable Energy Manufacturers (PATRES) argues that the renewable energy sector will very likely be affected by insolvency and bankruptcy because of a quota of green certificates of only 8.3 percent, approved at the end of its mandate by the former Government.
"With this share, significantly lower, applied in the absence of urgent amendments to the law on renewables, a sector that has already been suffering for over 3 years, is headed for insolvency and bankruptcy," PATRES said in a statement.
According to the statement, associations active in the sector have reported ever since the summer of 2016 that "establishing a quota of 8.3 percent in 2017 will represent the final blow to renewables producers that see themselves exposed to imminent bankruptcy, which will generate legal actions against the Romanian state to recover damages as well as the withdrawal of capacities from production and related consequences on the fulfillment of targets assumed by Romania for the year 2020".
However, PATRES representatives argue, the government preferred to opt for ANRE's proposal on the establishment of mandatory quotas of green certificates slashed at 8.3 percent for 2017, below the level of 2016 and well below the rate of 18 percent stipulated in Law No. 220. Investments in the renewables sector were made based on Law 220, as to prevent the costs arising from green certificates from having an impact on the bill of consumers, the organization's representatives say. It is understandable that the authorities are concerned about the costs of energy for the population, however, we cannot agree with the way in which they are acting, preferring to "sacrifice" small and middle-size renewables producers, PATRES argues
"The renewables industry can no longer withstand another year with a quota that can lead to an extremely low market share leading to an extremely low absorption rate of green certificates, which will increase even more the major distortions on the market and the huge losses recorded by manufacturers and suppliers. We believe that a wave of bankruptcies will hit the entire sector if the quota of 8.3 percent will be implemented throughout the year 2017 and we call on the current government to urgently amend Law No. 220 to avoid the mass bankruptcy of investors in the renewables sector," PASTRES president Viorel Lefter said.
Georgeta Gheorghe