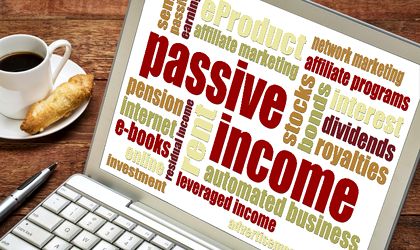 In this day and age, when almost everything is uncertain, we are always encouraged to start with a passive income.
Yes, we can get our favorite jobs. However, when it comes to passive income, there is one thing that will always be an advantage.
Your passive incomes are for a lifetime; if you do them right, you can earn every month consistently. There is no one who is going to terminate you because of a pandemic. Plus, most of the passive income is a product of the future, so it wouldn't get obsolete any time soon.
So, what is all about passive income for business?
Well, a business is not something you can start with less income. There is a certain level of investment involved in it. So, if you are planning to save for an income in the next few years and want a good return on investment, here are a few passive incomes you can begin with.
Passive Incomes For Starting Business
Before we begin with the list, let us tell you one thing. These passive income resources are not something you can simply cast aside and expect the money to grow. You will have to keep an eye on them and sometimes even work on them actively.
So, be determined before you invest in one.
1. Cryptocurrency
Cryptocurrency is the currency of the future. Plus, there could be a lot of negative things which can be said about Cryptocurrency volatility. But, if today the price has fallen, tomorrow it can skyrocket. So, if your plan is long-term and you wish to earn quite some to invest in your start-up later, then choose to earn in digital currencies.
Big names in the entrepreneur industries are relying on Cryptocurrencies now. Plus, you will be able to introduce Crypto as a form of the transaction early on for your business. It will be something new and innovative which your customers will appreciate (especially the international one).
You are providing them something additional than the competitors. Plus, all your transactional information will be stored in the Blockchain method. So, as you can see, Cryptocurrency doesn't restrict itself as just a form of passive income but also provides you with other advantages as well.
Start with Cryptocurrency investing today from bitcoin smarter.
2. Renting
If you have any property which is not being used at the current moment, then you are sitting on literal gold. You can begin with renting some of the properties. These could be your general properties like spare rooms, apartments, or houses.
Or, you will also find people looking for cars and pools for parties. Thus, any possession which you can let out, you should seize the opportunity. The return on investment on renting is high, and you are getting an assured income every month.
3. Online Course
Online courses are a great way to monetize your skills. If you have honed skill, but it doesn't match your current job title, then do not let them go to waste. Start an online class.
You will not only have some time to concentrate on your passion but at the same time earn some money out of it. With online teaching platforms, you do not have to worry about getting international students. Impart your skills on enthusiasts worldwide.
4. Freelancing
Freelancing is another great way to earn some money with the remaining skills you have. If you are a great writer or know your SEO from top to bottom, then there is no harm in getting a few bucks from it.
Yes, the whole process of doing your job and then finishing the freelancing tasks can be a little hectic but remember it is not for nothing. You have a very strong reason, and that is to start your own business one day.
You will need the funds!
5. Stock Market
There is no better way to learn about business other than investing in the stock market. You are investing in a certain company based on their position in the market, how they carry on with their business, and what is their future plan. This determines how much profit they are going to make.
You will not only earn shares of their profit but learn the inner workings of the business, which leads to profit or loss. It is not just money but the knowledge you are taking with you when you finally start your own business.