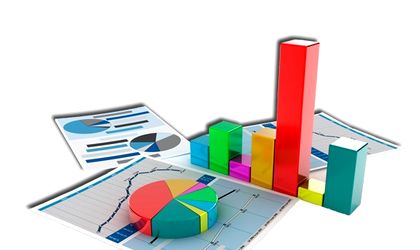 According to a new study carried out by Instant Factoring on micro-enterprises in Romania (companies with a turnover of up to EUR 500,000) has found that these firms have continued on a steady growth trajectory: in 2018, there were 524,900 active companies – 2.5 percent more than the previous year. They achieved a total turnover of RON 129 billion and a profit of RON 27.5 billion (21 percent of the turnover and an average of RON 52,390 per company), while 72 percent of the consolidated turnover, meaning RON 82.265 billion, was generated by companies with a turnover of up to EUR 250,000.
Although the total turnover of micro-enterprises recorded a slight decrease of 6 percent, from RON 139.1 billion in 2017 to RON 131 billion in 2018, the evolution remained positive over the last 5 years. Companies that were less than 5 years old generated the largest share (24 percent) of the turnover in 2018.
According to the classification of companies by turnover level, those in the EUR 50,000-250,000 range generated 47.5 percent of the sector's consolidated turnover, having increased by 2.5 percent compared to 2017, followed by the EUR 250,000-500,000 category with 36.3 percent and the smallest ones, with less than EUR 50,000 in turnover, with a share of 16.2 percent.
62.8 percent micro-enterprise turnover in Romania generated by 5 largest sectors; retail trade maintains first place
In terms of sector distribution, Retail remains the largest, with a turnover of RON 25.8 billion in 2018. It is followed by Wholesale Trade with RON 15.4 billion and the Construction industry with RON 13.6 billion in 2018. In the top 5 there are also micro-enterprises in the Transport & Warehousing sector with RON 13.2 billion and those in the Processing industry with RON 13 billion.
Firms in the first 5 sectors make a total of 62.8 percent of the total micro-enterprise turnover in Romania, with a total of RON 81 billion, with all other sectors having a cumulative turnover of RON 48 billion, or 37.2 percent of the total.
The workforce continued to decline, with a 12 percent decrease compared to 2017 and almost 20 percent compared to 2014, to 1 million employees in 2018. For 2019, the company predicts a stabilization of the workforce around the level of one million employees.
Among the factors that generate tensions on the local labor market are: the accelerated migration process, the inadequacy of the education system to market requirements and the absence of measures to integrate inactive persons.
The largest number of employees were in the Retail Trade sector, with 143,700 employees (14.7 percent), followed by Manufacturing (139,000, 14.2 percent) and Construction (122,000, 12.5 percent).
Instant Factoring notes that the 12 percent higher average cost per employee in 2018 compared to the previous year, which was above the increase in productivity (9 percent), represents an important risk for the medium term, with a direct impact on local competitiveness.
Bucharest leads in terms of the number of micro-enterprise employees, with over 173,000 (17.7 percent of the total). The counties of Cluj (5.5 percent), Constanta (4.6 percent), Timis (4.3 percent) and Ilfov (3.8 percent) follow. The active micro-enterprises in these counties had almost 350,000 employees – almost 35.8 percent of the total.
According to company representatives, it is worrying that over 40 percent of the active micro-enterprises had no employees in 2018. Of these, a majority (102,500) also had zero turnover in 2018.
"The microenterprise segment is still very important for us. We consider it to be one of the main sectors through which our economy can grow. It is worth noting that 43.2 percent of micro-enterprises are between 10-20 years old, which shows that entrepreneurs are striving to survive on the market, have already experienced an economic crisis and are still active and deserve all the support they can receive to grow their business," said Adina China-Birta, the General Manager of Instant Factoring.