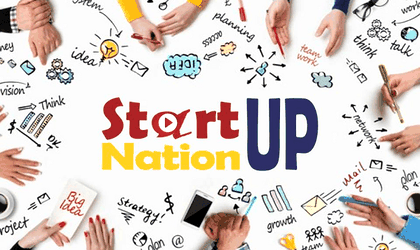 A total of 33,514 applicants submitted business plans to access funds through the Start-Up Nation 2018/2019 program, said the Minister of Business, Commerce and Entrepreneurship Stefan Oprea in a press conference.
"Start-Up Nation 2018 is indeed a phenomenon, because 33,514 applicants submitted business plans until 8 pm last night, compared to 2017, when there were 19,297 applications sent, 10,000 business plans were selected, 8,444 projects were completed and 7,159 were paid," said Oprea.
"As a result of the 2017 effort, there are currently 7,159 active companies in Romania as a result of the Start-Up Nation program," said the Minister. Applications for this year's Start-Up Nation program opened on December 27, 2018.
The state aims to finance around 10,000 companies through this program. The non-reimbursable financial allocation, up to a maximum of 200,000 lei per beneficiary, may represent 100 percent of the amount of eligible costs (including VAT for non-paying companies) related to the project.
The statistics show that, in this edition, 52.6 percent of the applicants are younger than 35, 25.6 percent are between 36 and 45 years old, and 21.6 percent are over 46 years old. Also, 3.5 percent of the projects come from the Romanian diaspora, 39.9 percent are from rural areas and 60.09 percent from urban areas.
This year also had a difference in the number of employees that new companies predict to have since there are more points allocated for those with at least 4 employees. The percentage of the projects with 2 new jobs represent 13.97 percent of the total, those with 3 employees account for 35.18 percent, those with 4 for 32.88 percent, those with 5 represent 13.17 percent and those with 6 or more had 4.67 percent.
According to the Ministry, 32,154 projects obtained 100 out of 100 points.
Start-Up Nation 2018 targets companies established after January 30, 2017, which operate in the field of production, creative industries, services and commerce. In order to participate in the program, companies must create at least one full-time job for an indefinite period and maintain employment for at least two years after the project implementation has been completed.