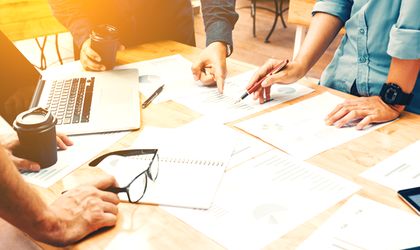 Entrepreneurs had submitted over 14,000 business plans to the Start-Up Nation application platform by Wednesday, said Business Environment minister Stefan-Radu Oprea in a press conference today. He also added that over 20,000 users had been registered on the platform.  
The application platform has been open since December 27, 2018 and will close on February 12.
The non-reimbursable grant of up to RON 200,000/applicant can represent 100 percent of the value of eligible expenditures (including VAT for non-paying companies) in the project.
The minimis scheme's main objectives are to encourage the creation of SMEs and improve their economic performance, prioritizing geographical areas that are less developed, where the density of SME is low compared to the European average, creating new jobs and introducing members of disadvantaged social groups into the workforce.
Companies that can apply to Start-Up Nation 2018 must have been opened after January 30, 2017 and be active in fields like production, creative industries, services and retail. In order to be eligible, they have to create at least one full-time job for a non-determined period and fill it for at least two years after the project is implemented.