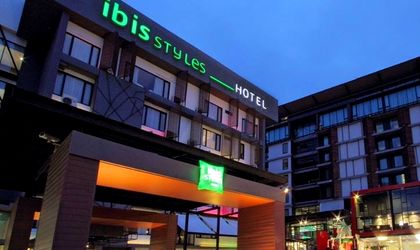 Orbis Hotel Group has confirmed the agreement with the Cristescu brothers in Timisoara for the management of a new 3-star Ibis hotel that will be developed in the city. 
The management agreement for an initial period of 15 years has been signed between Orbis and its local partner and investor, Hotel Development S.A. for the first ibis hotel in Timisoara.
"Orbis is the largest hotel group in Eastern Europe and with the arrival of ibis to Timisoara, we are further strengthening our leading position in Romania. I'm convinced that the internationally well-known and recognized ibis brand, with the regional support of Orbis will ensure a great visibility for the destination of Timisoara and the hotel, thanks to the provided guest experience, will be key contributor to the quality of hospitality in the city," said Gilles Clavie, president & CEO of Orbis.
The newly-built hotel, located in the neighborhood of the city center, will offer 200 guest rooms and suites, restaurant, bar, lounge, meeting rooms and own car parking.
The hotel is expected to open in Q4 2020.
"We are glad to join the AccorHotels Group by bringing Ibis brand to the market of Timisoara, a brand with contemporary design, casual & vibrant social spaces which will complete the today's offer on the Timisoara market, " commented Emil Cristescu, one of the shareholders of the company, newly created for the project.
Ibis is AccorHotels' economy brand, guaranteeing comfort and a quality service at the best price. The brand is constantly innovating in order to offer its guests greater modernity, comfort and availability. In this way, it has created a concept of revolutionary bedding, the Sweet BedTM by ibis, designer and welcoming common areas, a contemporary place to eat, and it nurtures a sense of service that motivates every employee. Ibis is globally recognized for its quality, reliability and commitment to the environment.
Created in 1974, ibis is now the European leader in budget hotels, and the 4th largest worldwide in its category with more than 1,100 hotels and 145,000 rooms in 67 countries.