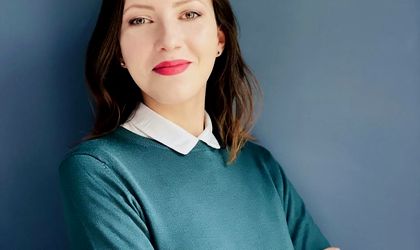 Paying the bill at a business meal, although a fairly straightforward thing, will sometimes raise difficulties in the Romanian business environment. Whether it's to show curtesy or to show off ("It's ok, boss, I got it!"), it's best we respect the traditional business etiquette rules for the sake of saving face and allowing everyone to navigate the business environment without embarrassment or awkwardness.
By Elena Scherl, Certified International Business Etiquette Consultant
So: who should pay the bill? Whoever made the invitation, always.
For example, as the hosts of a business meal, we will make sure to choose a place that we're familiar with: we've been there before, we've tried some items, we've had some drinks, we know the protocol, the crowd, the atmosphere. One doesn't experiment when inviting someone for a business meal but instead keeps a short list of reliable places on call, depending on the occasion: the discreet restaurant with plenty of space between seats for heavy discussions, the upscale modern Romanian restaurant for entertaining foreigners, the casual option with amazing wine for people that we want to ask favors from, but haven't kept in touch for ages..
And since we've done our homework, we will make sure to get there earlier, we'll drop the company card with the staff and we'll ask for everything to go on that card. This way things are taken care of before we even get to that "should we ask for the bill?" moment in the conversation. Not only things are getting taken care of, but it also makes us look rather skillful, like we know how to manage these situations smoothly.
But then at the end of the meal, there will come that sensitive issue of the tip, which speaks about the host's manners and the company it's representing. Oh yes, it's also about compensating someone's service but here we're not in the habit of talking about moral duty but about making one's company look good. So – while the bill might be covered by the company, the tip is sometimes left in a gray area. There's no receipts so a company's representative might cover it itself or maybe there's some pre-established policies between the company and its representative dining with a guest. The option of not leaving a tip is not an option.
Even if the service has been mediocre, leaving a generous tip means taking the high road. There shouldn't be mediocre service in a restaurant we're supposed to know well anyway. But if there is and it's really getting us in the mood to not leave any tip, it's still not appropriate to go down the road of resentment while entertaining a guest.
One should always remember: how do we want to be perceived? What's our purpose there? We didn't show up for a business meal to stuff our faces and prove points. We're business people with business purposes. And we're grown-ups. We can tell the difference between bad service (the waiter) and bad food (the cook) and shouldn't punish one for the other.  We can always contact the restaurant afterwards but setting the score by leaving nothing or just pennies out of spite will offer an unwelcome glimpse into our pettiness.
Therefore, a generous tip bears more importance in a business environment than in a private situation. By leaving a healthy amount, it shows our company's doing well.  It shows that we're happy when everyone's happy and not just our pockets. It also shows that money is not an issue when it comes to treating our guests right. It shows we came prepared to deliver a premium experience for our guest up until the last moment and that's what matters most.