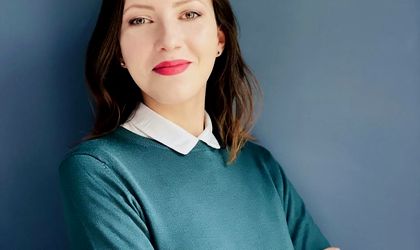 Feedback is essential to business communication because it improves relationships, but also because it pushes things to get better. There's always room for improvement.
Elena Scherl, Certified International Business Etiquette Consultant
Feedback refers to anything from sending a thank-you card, to a Tripadvisor review, to opening up to a manager about unsettling work situations. Generally, a negative feedback, when phrased elegantly, should never be perceived as an attack on a person, a department or company. General critique will only trigger one's ego because nobody likes being criticized. Therefore, it is important to choose our words carefully, especially today when it's so easy to connect with anyone and any business that has some online presence. It's also equally easy to forget the people behind a project and their feelings.
For example, when reviewing a restaurant, we can do a lot of damage for that one bad experience that we had that one time we were there. Review websites are full of heavy words and drama because it's a convenient way of doing damage as quickly and as painfully as possible. It's not about doing a public favor but more about our own emotional comfort.
It is recommended, however, to keep that review in mind and put it on paper after a good night's sleep. Nothing is lost, but we gain a more mature perspective on things. Besides, no restaurant out there makes it a purpose each day to collect bad reviews by ruining our meals. Things happen. And as educated people, we should use our better judgement to point out the negative but to equally give credit to the positive, so that we don't appear as spoiled, uneducated, and in some cases even ignorant customers.
I was going through reviews of a Taiwanese restaurant which is praised for its delicious food and fast service. This service, however, follows a popular way of serving food in Chinese culture: when sitting down, a party of people will receive one menu, one pen and they will indicate on the menu what they want and how much. Once the order is placed, different staff will stop over on various occassions with various platters and check those items off the menu. Food is usually bite-sized and is served on common plates so everyone can share. There's no assigned waiter and there's no a-la-carte serving. So while browsing reviews, this one stood out: "Horrible service! Been there for the first and last time. They didn't even bother to bring the food all at once but they brought whatever they wanted whenever they wanted. None of our group could enjoy their meal. I don't recommend it." People will judge things based on their own experiences and expectations, forgetting that the world is not built to allign to their likings (we call it forgetfullness but it's in fact ignorance).
Besides, when leaving a review out there, nothing gets lost. The internet keeps a record on everything and comments left ten years ago somewhere come to haunt us like a tribal tattoo we got on our lower back in our younger years. And if other people can dig through the internet and find all our comments and ignorant reviews, we can expect that some of these people could be potential business partners, investors, HR managers that could have gotten us that dream job or simply people that could affect our lives for the better.
So at least for our own sake (if not for ethical reasons), let's show some kindness and fair-play when giving a negative feedback. On the other hand, a positive feedback for an excellent service, for a company that's trying to make things right or for a hardworking freelancer has enourmous value. Knowing how to show appreciation truly is a talent. The world is full of people that only follow their interests so someone that makes an effort to make someone else's day a little better has an enourmous advantage.