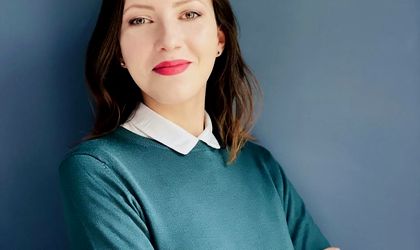 Every once in a while, a company or an institution that has gotten to a certain level of success wants to give something back to the community, either through a donation, or by putting together an event for their partners or by starting a foundation that supports noble causes or any other sort of prestigious work.
This is admirable and sometimes I even find myself attending such events that are really a tribute to arts, history, social projects and so on. But every single time I see Romanians attending such events, I expect a huge deal of embarrassing behaviour and appearance.
Elena Scherl, Certified International Business Etiquette Consultant
Usually these kinds of events, galas, national days celebrations and such have a cocktail or black-tie dress code and usually it is expected to see a certain level of elegance from attendees, some effort in respecting the requirements of the event. The organiser usually selects a theme and has a vision in mind about what the event should be and how things should look in the after-photos. It is that vision that we should respect and it is our duty as attendees to bring value to the event.
Unfortunately, with my attendance at such events I've collected plenty of material for this article – this is a list about the kind of behaviour that I keep seeing and that we should avoid, not only in our professional lives but also while attending family special events, if we aim to elevate ourselves:
Not following the dress-code is probably the most common mistake I see. People go out of their way to stand out with their latest purchase, whether it's a huge never-full designer bag that has nothing to do with the event or if it is a new pair of limited-edition sneakers. Some proudly wear their fur coats or other designer coats on top of their outfits refusing to leave them with the assigned wardrobe. Others dress inappropriately when it comes to fabrics (I've seen jeans at a black-tie event), dimensions of clothes (too short skirts, too tight shirts) or accessories (I've seen boots and I have the pictures to prove it). Generally speaking, very rarely my fellow Romanians will refuse an event invitation if they cannot dress accordingly, because it seems everything goes.
The second category of wrong behaviour refers to putting one's own comfort at such events, above anything else:
People attend such events on an empty stomach, while having no problem to stuff their faces with finger-food, stopping waiters passing by with bite-sized food or building mountains of food on their buffet plate. They also gladly make lines at the bar for countless refills, while drinking unnecessary amounts of alcohol, simply because it's ,,free bar''.  More often than not, attendees keep talking over film or even turning their backs at a speaker / singer / artist of any kind, so they can take selfies with the person they should be paying attention to. Another common sight is those who occupy cocktail tables with all their belongings, taking over and refusing to allow other attendants to share. People also have a vague idea about when it is appropriate to arrive at an event or when to leave, or they bring children and other plus ones, despite the invitation not mentioning anything about it.
So, in order to see more courtesy and less inappropriate behaviour, here is a check-list for next time:
 Check the invitation carefully: the indicated time, the location, the dress-code, if it's ,,+1'' or not.
 RSVP as soon as possible and if you cannot attend, please allow your host to be informed about it. Silence does not equal ,,I will not attend''.
 Quick internet check on dress-codes if you are not familiar with them. ,,Black-tie'' is never up for interpretation unless indicated clearly.
 Prepare in advance in order to respect all elements above: make sure you have plenty of time to get there and that you've put together an appropriate outfit (with the right shoes).
 Arrive on time. Arriving several hours after starting doesn't make you look like a very important person, just disrespectful.
 Leave everything you can at the wardrobe.
 Check in first with the hosts, congratulate them for such a wonderful event!
 One alcoholic drink is fine, two is the limit – if there's an open-bar. Remember to always keep your glass in the left hand to avoid wet handshakes.
 One plate is fine, two is the limit, maybe some desert – if it is a buffet-style serving. Remember to never use the same plate for a refill at a buffet. In a mountain of plates to be cleaned after the event, it won't matter that you spared one, but carrying dirty plates around will definitely make a wrong impression on your image.
 Mingle and try to put a smile on your face. Your painful shoes or uncomfortable tuxedo are not to be complained of at such events. Only after.
 Leave the event photographer alone, he's not yours for the evening. One or two pictures are enough.
 Show respect to whomever is on stage, speaking, singing or performing in some way. While your fans might be interested in your whereabouts, remember that you are not a reporter for the event so it's a no-no to endless live-sessions on social media.
 Applaud when there's applause.
 Say goodbye to your host before leaving.
 Leave before the actual end.
 Always thank the host for the invitation during the next one-two days.
As a general rule: any such event is not about you, the individual.
We should all be so grateful to attend beautiful events more often and being invited to the next ones.