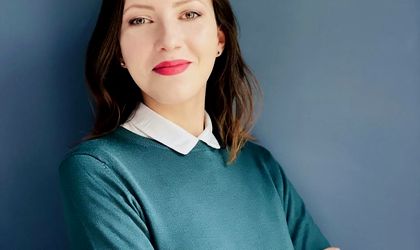 Business trips mean a certain company budget and in most cases, for the average person traveling for work, this budget will not be extremely affording and the travel experience will not be very luxurious. So how do we keep our calm and poise while traveling low-budget?
A helpful guide
Any person traveling for business on a company needs to understand that they're wearing the company badge when they're on company time. This starts from the moment we reach the airport or the train station, to how we leave our seats behind on arrival back home – so our appearance and our behavior will be as important as the knowledge we carry with us to that business meeting or event.
Having a decent appearance and being considerate throughout a business trip is what I don't see happening a lot in the Romanian business environment. When traveling privately, sure, everything goes out of the window, maybe we go somewhere for three weeks, maybe we travel with a partner that can carry our extra five kilos of stuff or that we can share our phone chargers with. But, when traveling for work, we are self-standing people and we need to be prepared for everything. We don't want to be the people knocking on colleague's doors at night because we forgot our toothpaste. So in order to be self-sufficient and to have everything necessary with limited luggage, it's important to develop the ability to predict our needs while traveling.
First: research your trip.
How's the weather looking.
Local culture if it's a foreign country or local dos and don'ts.
Good manners on business traveling start with being aware of our destination. Even if we travel for work, the trip is not only about that business meeting or event that we travel for. We need to have an awareness about how things are done in general at our destination. There'll be a difference between going for a conference in the Middle East and attending a similar conference in Hawaii.
Second: the luggage.
Showing consideration on business travel starts with the proper luggage. People that travel with the right luggage not only show that they know what they're doing but they are also showing consideration to other fellow travelers and to the staff that handles the trip, either an airline or a railway company crew. It is mandatory to invest in hand luggage which is cabin approved or a bag that offers easy access to our travel documents and it is equally important to invest in one solid, adult-looking suitcase, that has side-moving wheels and that can stand the test of time. Moving smoothly through an airport or train station by not holding lines is a class act.
Third: the plane/train.
Being polite to the crew members goes without saying. These are professionals that deal with thousands of people daily, that need to keep a working rhythm and their own personal calm so not getting in their way is simple common-sense. We came to expect such ease when taking a plane or a train, that the majority of travelers stopped listening to the flight instructions or don't even take their headphones off when dealing with someone checking the tickets. We can't expect to be considered well-bred people if that is how we treat the staff. We can't expect to be leaders to be followed if we get drunk on free wine on a flight or if we leave a mess at a business-lounge in an airport. We can't change the world if we don't start by cleaning after ourselves on a train.
Last: the hotel.
Once we've reached our hotel:
remove all electronics from the bags and plug them in to charge. Regardless of the schedule for the rest of the day, we will need a full battery on all gadgets;
remove all clothes that need to be hung and place them on hangers;
remove all shoes and let them breathe arranged neatly in a corner of the room;
remove all grooming products and place them in the bathroom;
place slippers and pajamas somewhere convenient;
re-arrange things in the suitcase/bag to keep order.
This takes only a couple of minutes and we shall be grateful to ourselves when we come back to the room exhausted after dinner when we won't have to dig through our suitcase for stuff.
Showing consideration to the things we own, that we have collected in time, that we have worked for is proof of an overall elegant way of living. Respecting our bodies, our schedule, and our things are also good manners.
And as a general rule to better and more considerate living, even on a business trip: keep the room clean. We can easily use our suitcase as a centralizer for all things hanging around, we can make a habit out of collecting things in the bin in the morning before going out and placing our shoes all in one place. The cleaning staff will be quite grateful. As a former hotel maid, I can testify to unsightly landscapes so being organized and keeping our rooms clean throughout our stay is basic common-sense. Besides, if traveling with colleagues, we become easily exposed.
There's always a moment when a colleague could knock at our doors asking for something they forgot and so it goes without saying, we want to come back from every business trip without our colleagues seeing our dirty socks thrown on the floor among others. It is important to save face with our business partners but also with our colleagues. This is also the reason why every adult should have pajamas on a business trip.
And on this topic: every business trip with colleagues has the potential of becoming a team-building. Sometimes this means alcohol will be involved, at least in the western business environment. It is essential to manage our alcohol intake while traveling for business with colleagues because we never want to be the ones dancing inappropriately or carried by the team back to the room, or worst, appearing in compromising photos for years to come. This we can never fix. What happens in a team-building never stays in a team-building, because our professional credibility comes from all our behavior, not just what we put out there.
These things are by no means trifles. In the end, traveling in an organized and considerate manner means improving our own life and allows our minds to focus on the purpose of the business trip. But to get there, it is mandatory to make a habit of being considerate everywhere.