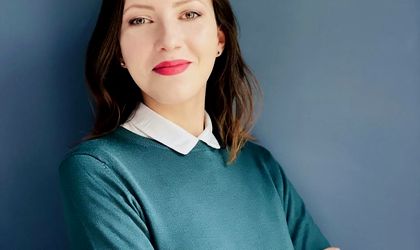 Darwin wrote: "A proud man exhibits his sense of superiority over others by holding his head and body erect." It doesn't mean reality matches our impressions but as humans, this is what we are conditioned to believe: leaders followed by others are the ones that keep their head high. So then we have a "what came first" situation – "the chicken or the egg?" Are we naturally drawn to people with a good posture or is it because of their good posture that they attract more chances? Both. At the end of the day, it is all just body movements, but the way we humans read  these signals and the power we attribute to them is what makes or breaks our first impressions of them.
So we naturally label them immediately: are they alfa males and females? Or not?
In the business environment, we naturally look at people with a good posture because they seem to be self-standing, they seem to have a purpose and to be natural leaders. We're drawn to this and we're inclined to give credit and authority to someone we've just met simply based on how they walk and sit, with no pre-information about them. Then how come so many of us fail to use this and keep walking around like less-important humans? Like B-category individuals?
We see everywhere around us people with a bad posture and we can easily understand why: routine office work but also being chronically tired and stressed. Despite being aware of the benefit of a healthy correct posture, we just find it more comfortable and tempting to slid into hunchback mode. And there's also another reason: our own mindset.
What we see on a regular basis is that stressed and agitated people have a rather unhealthy posture. Which also triggers another series of health issues, therefore perpetuating the struggle. On the other hand, people that – despite having their own life issues, walk and sit correctly, they also seem to have something good going on, therefore perpetuating the good vibes.
And in an artificial hierarchy, like in the business environment, created by humans for humans, it appears almost justified to base our beliefs on people's posture. It is surely not fair but it is a crucial aspect of business relationships.
Therefore, the right posture is at forefront of any business etiquette lesson: before learning about table manners and how to choose an appropriate suit, we need to work with ourselves, our own bodies and our presence when entering any space.
How do we correct our posture? We start by correcting our mindset. We should all be a little bit more aware of our own way of walking and moving our bodies and we should always respect our bodies and the uniqueness that we carry. It is in our best interest to not become lazy and careless and comfortable with our hunched backs and if all we want is to cater to our best interests, then it becomes natural to sit up straight and walk better. When we work with our own mindset and admit to ourselves that yes, we are selfish, we want things, we want good things and we deserve them, then a good posture becomes an automatism. There's no need for gimmicks and devices and alarms on our smartphones to remind us to sit straight. It can become natural when we stop thinking about posture itself but we start thinking about the value we bring as human beings and the things that we know that we can do.
For practice, it is recommended to study our posture while walking and sitting. When possible, we should check ourselves in a mirror, walking as we normally would, checking the way our legs are moving, our shoulders are coming forward, checking our hips and our arms and our chest area and then try to correct this by bringing our shoulders back, chin up, straight back. There is always a difference. One could easily do this at the gym or by self-recording with a smartphone. Once we see with our own eyes this moving image, when we see how everything looks from all angles, it becomes a much stronger image in our minds. It is doable to always have a good posture but it starts with being true to ourselves first. It is also doable to correct some aspects of our movements that nobody talks about: bad intentional posture.
Each baby, when it learned its first steps, it did so in a clumsy way, but eventually learned how to do it and kept throughout the years its own unique walk. Sometimes we even recognize people's walks. But no baby whatsoever ever learned to dramatize its walk. No baby-boy taking its first steps thought about looking more "manly" or flexing its muscles. No baby-girl taking its first steps thought about catwalking. These kinds of behavior are copied, exaggerated and practiced so that they don't look practiced, but they're obvious. And in Romania, inappropriate behavior in the business environment, or lack of etiquette starts even with our way of walking into a room or towards a person. I've seen countless examples of men that walk like they're carrying watermelons underneath their arms with their shoulders opened wider than normal, with their chin up in the air so badly they can't see the ground – so to cover more invisible space around them. I've seen countless examples of women walking in a way that can be considered provocative. There's no room for this in the business environment. In our private lives, freedom of expression comes in many forms but the business environment, as casual as it might be nowadays, still cares about conventions, good first impressions and properly representing a company.
And as a separate message for women: walking in high-heels can be required in some environments or occasions and while there are ongoing debates about the sexism of high heels in business, we should all remember one thing: not all high-heels are equal. Quite literally! Keeping our heels at a manageable level so that we look effortless and manage a good posture is essential. Otherwise, pain and clumsiness come through easily and this can really ruin our credibility and all the hard work we're putting into projects. Different women feel comfortable at different heights and should never be judged. But when choosing intentionally to wear high heels, we should remember our posture always and we should try to imagine maintaining the same grace that we've left the house with, even after a couple of hours.
At the end of the day, people that other people want to do business with have an overall natural and poised presence, nothing forced. It's just respecting our own selves a little more.