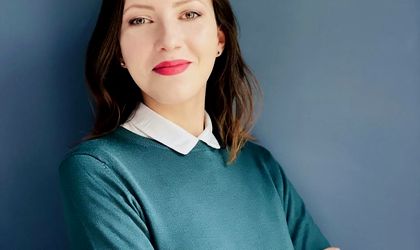 Many years ago, I was dining at an obscure Japanese restaurant in Manhattan and by obscure I mean it was well-hidden and small and dark but extremely popular among connoisseurs and fans of fine Japanese cuisine. I was there with the kind of people that always guarantee a special dining experience and I trusted them completely. It was also my first time at a proper Japanese restaurant. 
Elena Scherl, Certified International Business Etiquette Consultant
Food arrived on the table.. food left the table. Everything looked amazing and by the look of my company, I bet it tasted pretty good. However, I didn't manage to grab anything because I was given chopsticks which I had no idea how to use and food kept slipping out of them and I was too proud and stubborn to ask for a dear familiar fork.
So – before learning about table etiquette and overcoming the often-heard belief that dining etiquette equals snobbery, we should understand that different cutlery appeared simply out of a certain need.
At its core, it's about managing to not stay hungry through a meal. After that, it is also about appropriation and showing consideration to ourselves and our company. When we understand that each piece of cutlery serves a certain purpose and allows people dining together to focus on developing a relationship, then that is when table etiquette becomes more logical and less of a snob practice.
However, when speaking about table manners, it is not only about knowing how to hold the fork correctly in the continental or American style and it is not only about not lifting up the small finger while sipping from a cup. Table manners are about the dining process, about the history and the logic in dining a certain way, it is about the entire experience of a meal. Table discussions are equally important and the general elegance in our gestures is what'll leave a good impression. It is the whole process so we can't just learn the rules and stop at that, because simply learning table etiquette rules will translate unnaturally in our behavior, it'll appear forced. 
This is the reason why a preferred method for starting a long-term honest relationship in the business environment is by eating together: it allows our true selves to shine through.
Wearing the "company badge"
In a strict business environment, sure, certain policies will apply, we will present our company as we have been taught, we will wear the uniform that we are being given or we will make presentations about the company based on its values. We are being taught to edit ourselves when wearing the company ,,badge'' and we can indeed, become perfect representatives of any company. Same when we are interviewed: we edit our answers, we do our research, we come prepared to answer in a way that we think best fits to what is expected. But when dining in the business environment, the way we eat, what we know about food, the way we treat the people serving our food – all of this is our own education that we carry with ourselves. More often than not, the dining experience in the business environment conditions the whole business or no-business after that. So we can't just ,,wing it'.
It is essential to educate ourselves and to be aware of the specifics of a country or a region on its cuisine and table etiquette because we'll always have a business purpose and we'll want the best possible outcome, we want that contact or that contract, but more than anything because this is the respectful way. Besides, cutlery and eating habits have a wonderful history behind: for example, the American style of using cutlery refers to switching the fork from the left-hand (and cutting with the right hand that holds the knife) to the right hand when eating, which in the British society this would have translated a poor dining education. 
But this is because people that traveled to America in its beginnings were not all members of the British elites and really, not everyone had a basic etiquette training in the customs of good society. America however meant from start freedom from the old social classes, freedom from the old ceremonies and freedom for everyone to eat the way they pleased and was comfortable. 
It all comes down to values
In America it seemed more important at that time to become a self-made man and that is how the ,,American dream'' became the standard to judge on someone, while back in Europe, the class and the family connections prevailed. So – different values then, different eating habits today. Same on the other side of the world, in China and Far-East, where chopsticks are an essential part of life: the values were different, therefore the eating habits today are different. Chopsticks became so special in Asian countries that are included sometimes in family heirlooms, especially the ones made out of jade or beautifully handcrafted in rare wood. Children learn from an early age how to hold them properly and handling them becomes natural. Chopsticks etiquette is universal in Asian countries that do use chopsticks, regardless of region or class and compared to the European cutlery and etiquette, chopsticks have an even more sophisticated ,,code'' or meaning, especially because they are so universally used. Chopsticks etiquette refers not to the chopstick itself, but by the way we use one or the pair of chopsticks together, how we lift them up, how we set them back on the table. For example, in Japan it is not appropriate to stick them in a rice bowl vertically, as japanese people will be reminded of death, as this is a symbolic gesture that is done at a funeral so we see how eating habits today carry so much local history and superstitions and these will always translate in the way people do business.
The correct and smooth use of chopsticks shows a great deal of discipline, humbleness and respect and as Romanians, if we want to work with people that regularly eat using chopsticks, we show a great deal of respect by going out of our ways and learning their ways. And it is fairly easy also – there are tons of tutorials about foreign cuisines and customs and our local Asian-cuisine restaurants for sure wouldn't mind sharing a few tips. 
Doing the research seals the deal
When we dine with people from Asian countries that use chopsticks and we use them appropriately and we eat whatever they recommend and we accept offerings and slurp on the noodles and show appreciation, it shows in fact that we've done our homework, that we embrace their habits and this brings joy and closeness. We get the same feeling when foreigners visit our country and try ,,palincă'' and eat with their hands delicious local cheese in the country side. It is almost a patriotic pleasure to see that something that has been created on this land and our way of living of hundreds of years is thoroughly enjoyed by people from other parts of the world. And if we're not open to at least trying something foreign, we might lose that cooperation that we were hoping for but we will definitely lose a great experience for our own personal education. When attending a business meal and choosing to use our forks and knives in an asian restaurant in Asia, when we stick to eating one thing that sounds familiar (that one tiny mushroom that we recognize) and refuse to try anything else ,,unknown'', when we decline a second offering, it shows a great deal of ignorance and it might even be offensive. The best international companies have learned already to send out for dining not their best prepared representative, but the one that is the most open to eating and drinking, the one that embraces foreign cultures and has an appreciation for cultures and eating habits and cutlery of all sorts. The one that has a strong stomach sometimes and carries well a long dinner.
We should remember more often that there is no right or wrong, just different and different means equally great.
And when different people share a meal in the business environment and they all understand the unspoken rules of cutlery and eating habits, conversations can flow much better and greater things can develop.