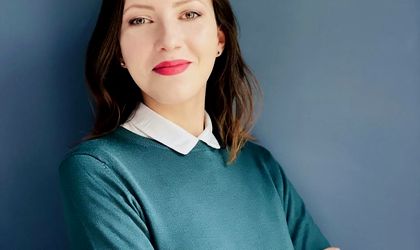 I remember watching Downton Abbey and being amazed at the transition in the evening wear for the men in this tv series, from tails to a tuxedo and one of the elderly characters being shocked at such informality and carelessness. While the world has moved on and we now smile at such scenes (it is a tv series after all), lacking the necessary abilities to imagine wearing such "stiff" clothing daily, one can't help wondering where are we heading nowadays, especially in the business environment.
While more conservative professions, in law or banking still hang on to the "old suit and tie'', what we see more often than not in media is the image of the young entrepreneur wearing jeans to the office, workspaces which invite everyone to roll-up their sleeves and work together, the billionaire making a uniform out of a grey t-shirt or business people doubling as ambassadors of some sneakers cult.
It isn't right nor wrong, it is just what it is. Times have changed, yes, but the judgement on one's appearance hasn't. Now more than ever, when employees are so free to express themselves when companies allow their employees to shine as unique individuals, people should keep in mind that expectations are still there and people will still pass judgment on our appearance.
When looking at our wardrobes in the morning let's all remember that in business, it is not about the individual, but about the business. Sure, people are hired for their set of skills, but what they wear and how they wear it plays a huge part in the hiring process as well as in delivering expected results daily – not necessarily because of what they can do but because of our general human impression on what we THINK they can do. That impression that we seed in another human being is what'll help create those results that are expected because what the employee is wearing sends signals about its status in the company, how the company is doing financially, if the company understands taking care of its employees, if the employee is happy and disciplined with its life, if the employee is a winner, a closer, a go-getter, a deliverer of greatness. There are certain messages people send through their clothing and accessories that signal an "alfa" individual and while it is not fair to judge an individual like this – we are all victims of our ancestral belief that alfa people, both men and women are the ones who are winners, the leaders of the pack. And those are the people that everyone wants to work with. Is it fair? no. Does it happen more often than we'd like to think? Sure.
And let us not forget that certain professions come with expectations from the audience as well. People want to know their money is safe, therefore they will want a professional-looking banker to talk them through their finances. People want to know the contractor for their house renovation is legitimate so they'll expect a particular working uniform. People want to know their health is in the right hands therefore they will expect a clean white professional looking robe on a doctor. We, humans put so much unconditioned trust in uniforms and as representatives of a company, we should remember every day that we are responsible for how that company is perceived, based on our decisions in front of our closet.
Therefore, if there is one thing that both men and women should invest first is a transformative jacket  the kind of jacket that can instantly elevate one's business look.
Such jackets can be found even on a budget but we should spend a bit of time analysing ourselves, learning our dimensions and trying on as many as possible until we find the one which comes closest to perfect, the one that just gives that winning vibe. Custom made is better, undoubtedly, but if that is not possible, then a bit of adjusting with an experienced tailor is the way to go. Nothing else makes such an impression as a well-fitted jacket, because it covers quite a lot of body surface and it creates a frame for our faces in that mental picture that everyone makes on another. Keep in mind the fabric (to make it simple, wool is the way to go), the color (navy compliments everyone and any industry), the cut of the lapels and the length.
Even the most casual CEOs and billionaires out there have that one impeccable jacket and for good reason: there comes a time when one needs to rise to the occasion and show respect to others.
Dressing the part – or at least putting on a jacket – means showing respect. And they wouldn't be the CEOs and the billionaires they are without having shown respect when required.
And for people starting their own company, more than anything, it is important to show that they can adapt, play "the game," understand the unspoken customs and requirements. Loads of talent and a brilliant mind sometimes won't be enough.