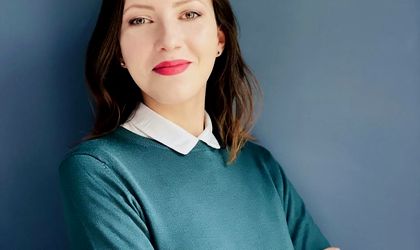 Gifts are not mandatory, but they are essential to adding a human touch between two companies. They are reminders that behind clauses there are people and that a long-term relationship is a gentlemen's agreement more than what the lawyers have put on paper. And they're also simply an opportunity to put a smile on someone's face.
In the Romanian business environment however, gift giving is usually low priority. We'll probably think about it at Christmas time or when some C-level business partner celebrates a birthday. But there are details that'll make the difference between companies that are in this market to make money and companies that are in this market to make money together with other companies (also known as companies worth working with). There'll be people insisting that corporate gifts should be as neutral and meaningless as possible –  for the sake of legal implications and because gifts are not mandatory. However, since we are also receivers of corporate gifts, it is indeed expected to reciprocate. This is why at Christmas time we'll see plenty of managers driving from one headquarters to another with their cars stuffed with gifts, but it's usually supermarket gift baskets, maybe some of higher value than others (expensive ones go to the bosses), though the value of these baskets is anyhow terribly inflated on special occasions (that panettone with a 400 percent mark-up…). But these special occasions are also opportunities to get away from that supermarket gift baskets built simply on cost-value and not feel-good value. They've been put together by someone else and we've added our company card with our logo on top and missed yet another opportunity to stand out. 
There are so many small businesses around us creating wonderful things, and they're sometimes much cheaper: a small dessert wine producer, the ladies in the mountain village knitting wool scarves, a small publishing house releasing art albums, a local honey producer, an entrepreneur making almond butter or single origin chocolate or the small jewellery business crafting Romanian folkloric motifs in gold or the other one hand-painting silk scarves…
A gift basket with some of the above has an immense positive impact on the receiver but also on the local economy (alright, also on our moral comfort, knowing we've done something good by  supporting beauty and craftmanship). It's so easy to give beautiful gifts that don't break the bank, and especially when exchanging gifts with foreigners. In Japan, for example, there's this custom of offering goodie bags even on standard regional internal meetings. In China, gift giving at the beginning of a business meeting becomes a ceremony, where each member of a team receives a gift, and it's expected to be reciprocated and then there's a lot of oooohs and aaaaws and bowing.. 
So then, our own company's merchandise is not an appropriate gift. Countless bins have been filled with meaningless pens, key chains, umbrellas, t-shirts with companies' logos, especially after a big industry event. The "we've made a donation in your name" message is not an appropriate gift.  The "feel free to stop by our offices, we'll offer you a voucher / treatment / etc." is not an appropriate gift. An appropriate gift is something the receiver will be glad to get and for which there's going to be some space cleared up in the suitcase or the trunk. At the end of the day, it is a person receiving it. Showing courtesy towards that person more than following our interest in seeing and spreading our logo everywhere will probably be that detail that sets our company aside.