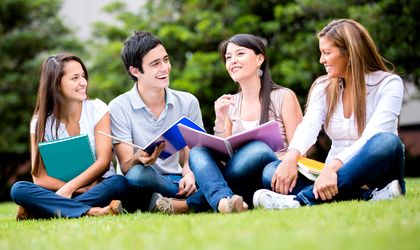 The number of companies set up by the students was 19,774 at the end of April, bur only 10,251 were active, the rest being closed, according to the National Trade Register Office (ONRC). Most companies benefiting from GD (government decision) no. 166/2003 provisions, mainly facilities offered to students, were in operation in Cluj, respectively 957. Second place is Bucharest, with 863, and third place in Maramures, with 489 companies.
The Trade Register data show that the number of firms set up by students and which were downward compared to January 2017 by about 6%.
According to GD no. 166/2003, students wishing to start their own business benefit from tax and tariff exemptions, such as the tariff for the assistance services provided by commercial courts offices, the registration of the establishment of the professionals, the fees for the registrations from offices of commerce outside tribunals, fees and charges for the authorization of the operation required by the professional or required at constitution and others.
In order to benefit from these facilities, a student setting up a business must attend a higher education course at an accredited educational institution, be at least in the second year of study and promote all the obligations provided by the Senate University and have not exceeded the age of 30 years.
The fulfillment of these legal conditions must be attested by a document issued by the accredited higher education institution whose student is the applicant. These tax incentives are granted once and for the sole purpose of starting up a single company, individually or with other students who meet the legal conditions mentioned.