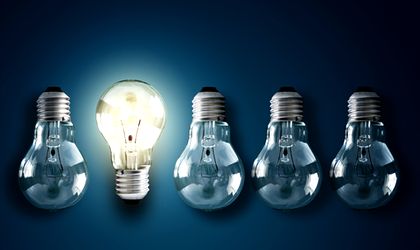 According to a report by the National Institute of Statistics (INS), only 10 percent of Romanian companies had innovative activities in the 2014-2016 period, but the figure includes unfinished and/or abandoned projects.
The data analysed showed that of the total of 28,809 enterprises, only 2,925 (10.2 percent) of them had any innovative activities, of which 2,795 were successful, while the rest abandoned or didn't finalize their projects.
The INS report shows that of the innovative companies, 2.5 percent have introduced or implemented only new or significantly improved products or processes, while 4.8 percent have implemented only organizational or marketing innovations. Only 2.9 percent of innovative companies adopted both types of innovation.
By economic activity, companies in the industry sector were more innovative, with 10.3 percent of the total, while companies in the services sector represented 10 percent of the innovative enterprises.
In the industrial sector, the manufacturing industry has a 97.5 percent share in the total of innovative companies. Others include: water distribution, sanitation, waste management, decontamination activities (1.7 percent), production and supply of electricity and heating, gas, hot water and air conditioning (0.7 percent) and the extractive industry with 0.1 percent.
In the services sector, most of the innovative companies were involved in wholesale trade (37.6 percent), followed by transport and warehousing with 23.5 percent, information and communications with 23.4 percent, professional, scientific and technical activities with 11.1 percent and financial intermediation and insurance with 4.4 percent.
Between 2014 and 2016, 38.4 percent of innovative companies used a type of public financing for these activities, sourced from various government levels (local or regional authorities, central governmental agencies or ministries and the EU). Most of the financing for innovation came from the European Union.
Of the total  number of companies, 75.3 percent said that during the analysed period they had no reason to innovate, while 14.5 percent considered the need for innovation but had difficulty achieving this goal. The main barriers were: the low demand for innovation on the market, the existence of previous innovations, the lack of good ideas for innovation and low competitiveness on the company's market.
The main obstacles for innovations were the high costs involved, the lack of internal financing for innovation, too much competition on the market, the lack of private credits or capital and the discrepancy between the national laws and EU legislation.