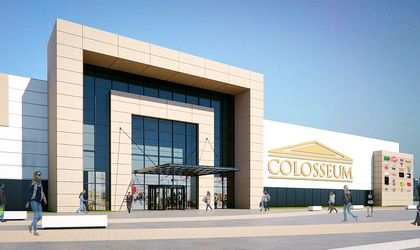 Colosseum Retail Park announces the construction of Colosseum Mall project, located in north-western area of Bucharest, and the expansion of the existing retail scheme, for EURO 30 million.
The 16,500 square meters of new GLA as an extension of existing retail development, Colosseum Mall will include local and international fashion brands, fast food and dining restaurants, fitness centre, play areas for children, casino, lounge bar as well as an ultra-modern 7-screen multiplex cinema.
Around 75 percent of the GLA is under advanced discussions.
Nova Imobiliare, the developer of Colosseum Mall located in Bucharest's north-western area, will start construction later this year and the inauguration will take place in the first half of 2019.
"We are going through a more mature retail market and the development of Colosseum Retail Park is taking place due to the good results achieved in the recent years and, at the same time, because of the increasing demand for commercial spaces in this area of the capital", said Mihai Dinu, center manager at Colosseum Retail Park.
The project includes 1,500 sqm A class offices, which will target mainly healthcare providers.