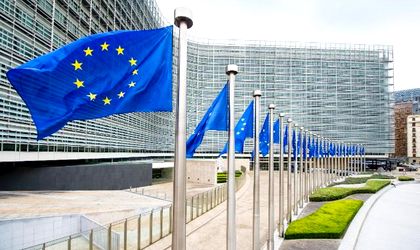 A new regulation proposed by the European Commission, which removes unjustified geo-blocking in the online environment across the European Union, comes into force on 3 December 2018. This means that Europeans will no longer have to worry that a website will block access or redirect them just because they – or their credit cards – come from another country. Wherever they are in the EU, they will have access to online goods and services, according to a press release from the EU Executive.
"In 2015, 63 percent of the sites did not allow purchases from another EU country, so nearly two-thirds of consumers who wanted to doing online shopping in another country could not do this, we end this practice on December 3. We want a barrier-free Europe, which implies, among other things, the removal of barriers to online commerce," said Andrus Ansip, the vice-president of the digital single market.
In turn, Commissioner for the Internal Market, Industry, Entrepreneurship and SMEs Elzbieta Bienkowska said that after the abolition of roaming charges and the introduction of new rules on data protection and the possibility for citizens to have access to their online content when is in another Member State, eliminating unjustified geo-localization brings closer to a real digital digital market for all Europeans, with benefits to both citizens and businesses.
The Commissioner for the Digital Economy and Digital Society, Mariya Gabriel, has called on all member states to ensure effective implementation of these rules and to do everything in their power to ensure effective enforcement of the regulation from day one of its entry into force.
"At the same time, we appeal to the Member States to reach an agreement on the harmonization of rules for the sale of digital goods and services and on online purchases, all of which are essential to creating a functioning and competitive digital single market," said Gabriel.
Member States are responsible for the implementation of the Regulation and must set up the necessary structures to ensure smooth implementation of the Regulation. In particular, Member States should designate bodies responsible for the enforcement of this law and bodies to provide consumers with practical assistance. In addition, they should establish effective, proportionate and dissuasive measures in the event of non-compliance with the Regulation.
The Commission will carry out a first assessment of the application of the Geoblock Regulation by March 2020. This assessment will cover the possible extension of the principle of non-discrimination in respect of access to goods and services for electronically supplied services other than audiovisual services whose main feature is copyrighted content, such as eBooks, music, games, and software. The Commission will also carefully examine whether there are still unjustifiable restrictions on grounds of nationality, place of residence or place of residence that should be removed in other sectors, such as transport and audiovisual services.